Get 21 lovely amigurumi designs or sign up to each designer to get all of these patterns for free in the Amigurumi Treasure Chest event.
This page includes affiliate links that will win me a commission if you buy the bundle using my links.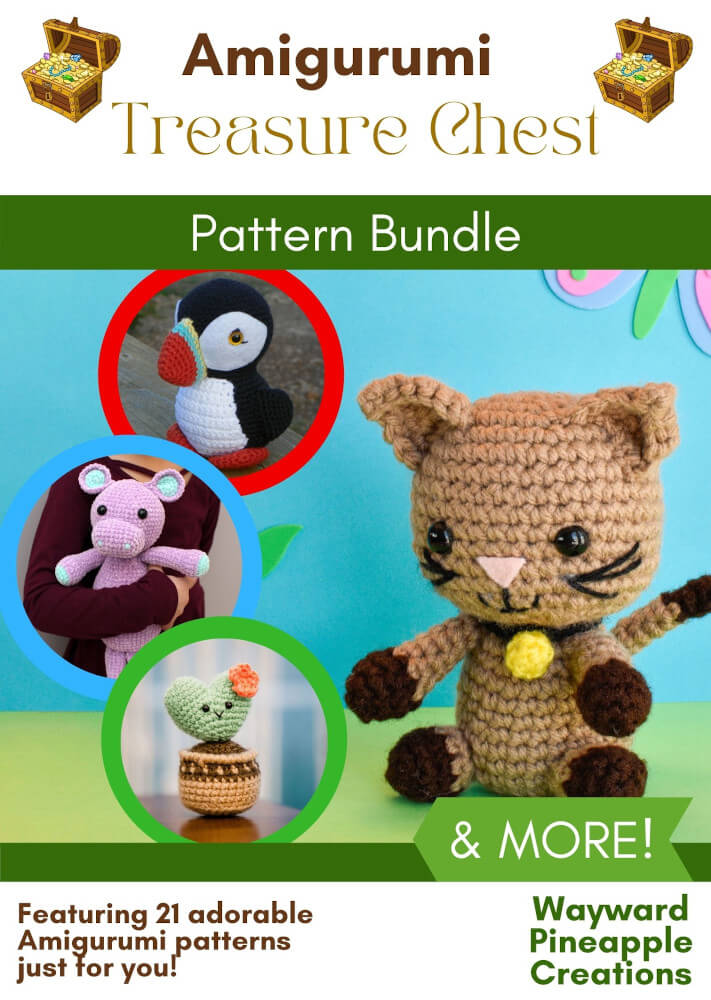 About the treasure chest event
Don't you love it when crochet designers get together and organize fun events for you?
I'm now participating as a designer in a treasure chest event organized by Julia from Wayward Pineapple Creations (you might remember her from the last amigurumi event I participated in with the Amigurumi fidget toy pattern last December).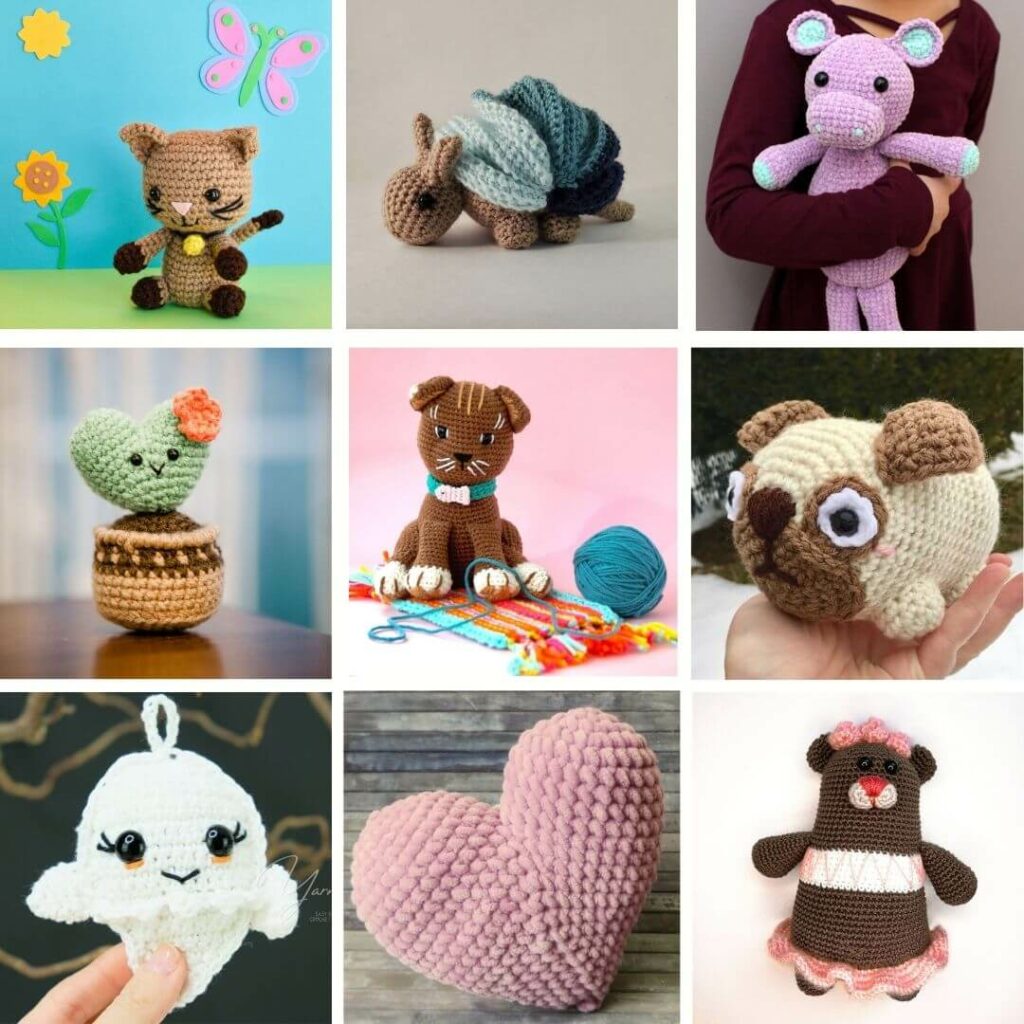 Over 20 amigurumi designers have come together to create an amazing bundle of patterns for little treasures that you can crochet and add into a gift box for little and bigger loved ones.
Here are some more designs to try out, all of them included in this bundle.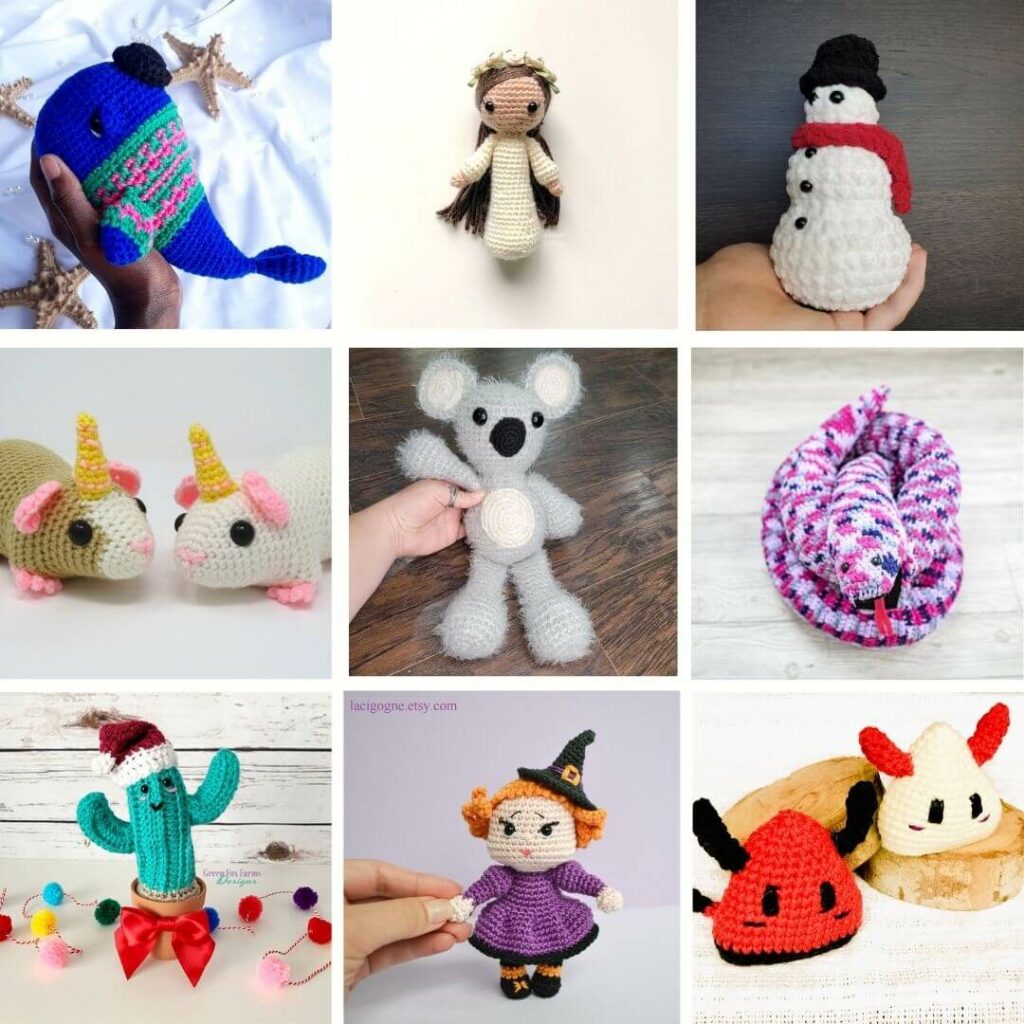 Event duration
This is a limited time event.
It will last from September 20th 2021 until September 24th, so you have time to choose.
But act now, as you might forget about this opportunity to get a great bundle of amigurumi patterns.
How to participate
First you need to sign up to Julia's email list so she can send you the secret link to the Treasure Chest page.
There you'll be able to choose between buying a bundle of all the patterns for a special price (9.99 USD) or signing up to individual email lists to get a freebie from each designer.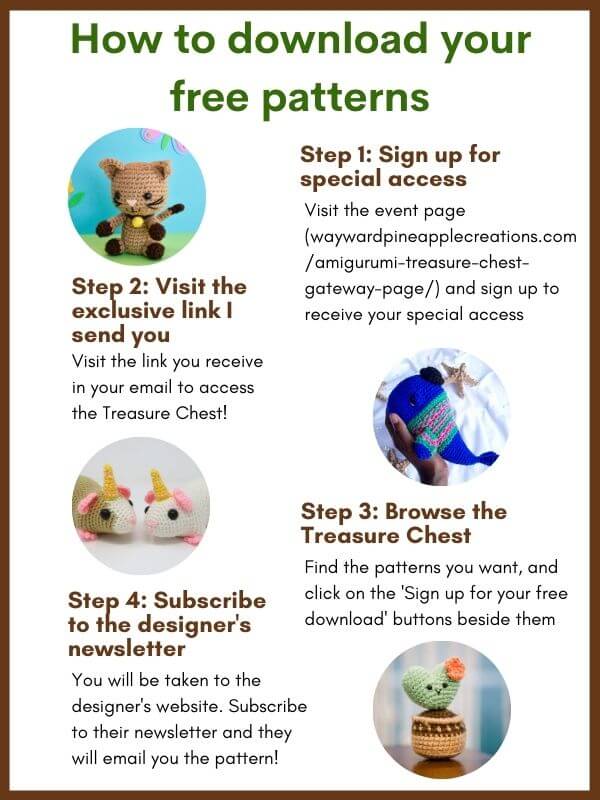 Either way, it's a win-win situation.
If you only want some of the patterns, you can choose to only sign up to those specific designers. If you buy the bundle, you support your favorite designers in making more lovely patterns.
In the bundle, you'll find a copy of my Patchy Heart pattern in both US and UK terms (which you only get when you buy the PDF version).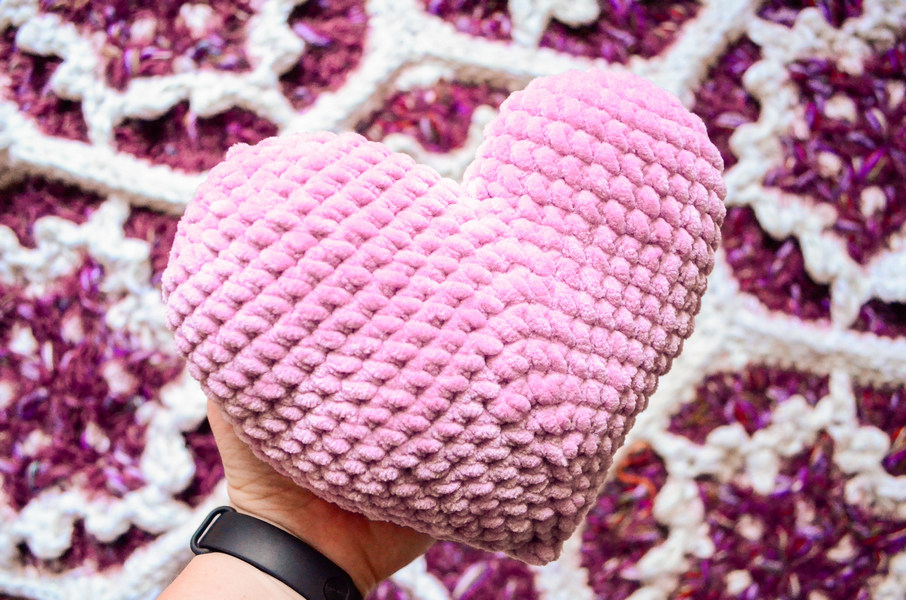 I hope you enjoy this event and that you discover some exciting designers as well.
Don't forget, the event ends on September 24th, so go ahead and sign up or get the bundle now.
Oh, and don't worry if you are already signed up to my emails. If you want this freebie, you can get it, just use the same email address that you used to sign up the first time and you'll get the links after confirming your subscription.
Just make sure you check your email after signing up, as you need to click on a link to activate your subscription and get the download links.
If you want your friends to also participate in the event and get these awesome patterns, please share this blog post with them (before September 24th!), so they can get their own copy of the bundle or individual copies from each designer.
Thank you so much and I hope you have fun!