Use this flexagon fidget toy crochet pattern to make lots of toys for loved ones who like to move around and fidget a lot. There are video tutorials with all the steps available for free and a written pattern available for purchase.
Who are fidget toys for?
If you know anyone who can't stand still no matter how many times they are told to stop moving, who jump around, click pens, shake their legs, tap or touch things incessantly, that's exactly who this toy is for.
Maybe someone you know likes twirling pens around, twisting bits of paper until they become unrecognizable, breaking up erasers (ask me how many erasers I've destroyed during my school years), twirling their hair around their fingers.
Oh, there are so many things us fidgeters like to do, I can't list them all here. But you got the idea.
Most of us who fidget are possibly Neurodivergent. Fidgeting is part of life and a way to focus and concentrate on tasks.
It's something that we should accept and celebrate and use for the purposes that it exists for: increasing concentration and creating clarity in thinking.
A little bit about this amigurumi fidget toy
This toy is inspired by the origami hexaflexagon, a three-dimensional piece that is turned in one of both directions, revealing four different faces made up of three diamonds.
It's not so much a toy per se, it's not made for playing with and including in fantasy-type play (although I wouldn't mind if you used it as a castle-topper), but it's perfect for fidgeting with.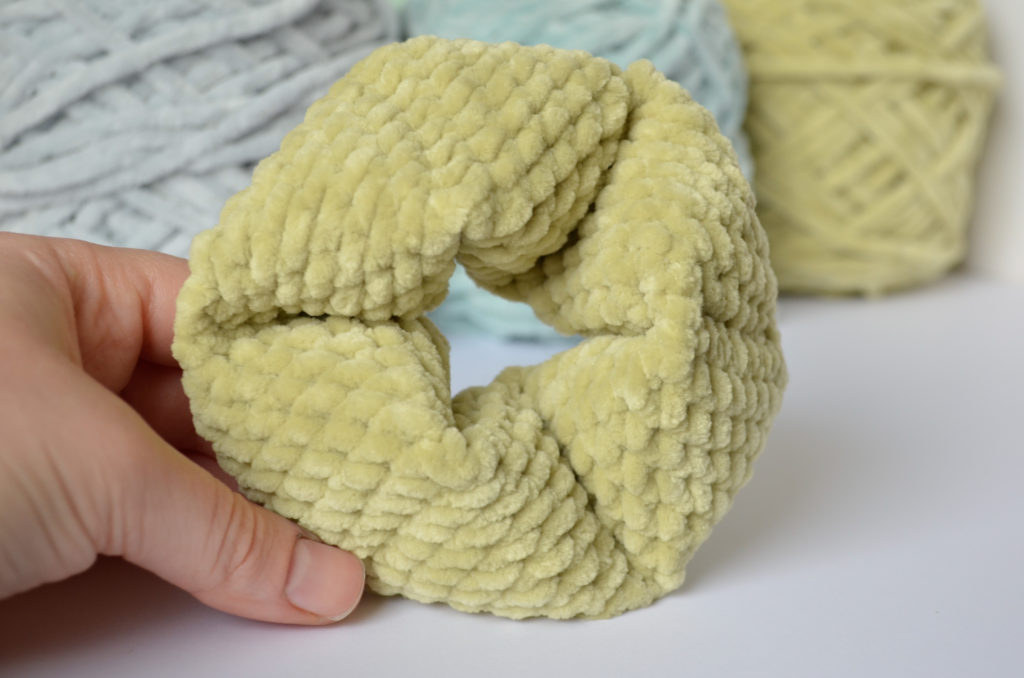 Because it's made of yarn and stuffing, it's really safe. You can drop it and it won't hurt anyone, unlike some heavier fidget toys that can really hurt if you drop them on your toes.
The best thing is that you can just throw it in the washing machine when it starts looking less than pristine.
Since it's such a simple project, you can make many of these and gift them to local organizations, not just people in your family or circle of friends.
They will surely be appreciated.
Materials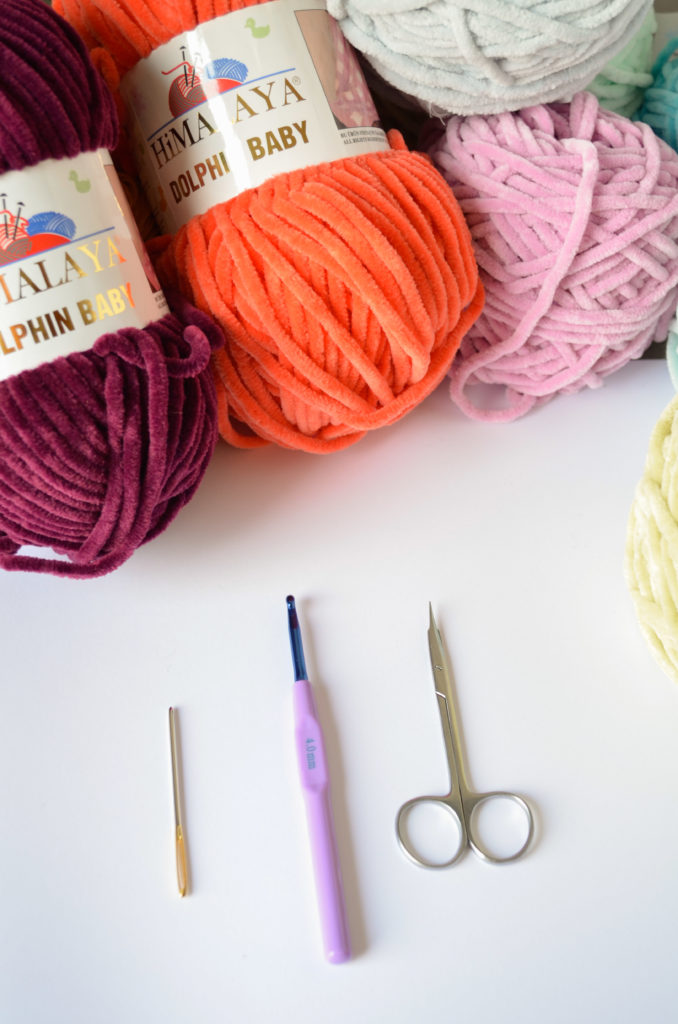 Yarn: chenille yarn, such as Himalaya Dolphin Baby or an alternative (find yarn substitutes here); the yarn weight is 6 or super bulky/super chunky, at 120 meters per 100 grams; the recommended hook on the label is 4.5 mm; about 30 grams or 40 meters;
Hook – 4 mm hook;
Filling – about 1 gram of toy stuffing (poly fill or fiber fill);
Tapestry needle;
Optional: stitch marker;
Scissors.
Pattern details
The pattern is suitable for beginner crocheters with a few projects under their belt. I would not recommend this as your first crochet project, but it can be done.
The pattern includes US and UK terms and comes with full instructions and photos. You shouldn't have any issues making one of these toys in no time if you've made amigurumi before.
If you want to print the pattern, you only need to print two pages, which are super printer friendly.
Write me a message if you're a beginner and need a bit of extra support making this. I'm always happy to help.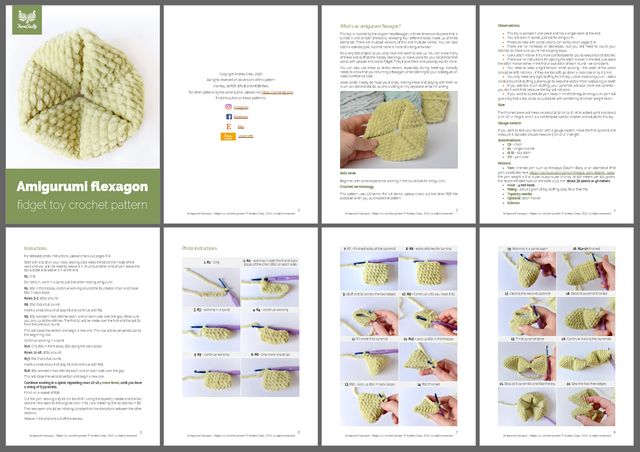 How to get the fidget toy crochet pattern in PDF form
You can get the pattern from the shop, right here.
Click on the button below to get the pattern.
Or you can get the pattern on one of these other platforms. It's your choice.
I tried to set the same price on all platforms, but there might be small variations due to taxes and where you live.
Now get your hook and yarn ready, and get cranking on these awesome crochet fidget toys!
Now with low vision versions – in both US and UK terms
I'm slowly updating my pattern library to offer low vision versions if you need them.
If you bought this pattern from Ravelry, check your account for my message about the new versions of this pattern.
This particular pattern now comes with two versions of low vision crochet instructions, which respect the following standards:
the main text is written in 24 point Arial font; 28 point and bold is used for headings; photo captions use 22 point font;
black font for all text and white background;
left justified text, 1 inch margins;
no columns;
page numbers on the bottom left part of the page;
no charts;
all abbreviations are explained in the list;
large photos, at most one per page, with accompanying alt text and caption.
If you have any feedback regarding the low vision versions of this pattern, I'm always happy to receive it. Please use the contact form for that or leave a comment below.
I'm not sure how the photos work in this pattern, if they help or hinder, so I appreciate any feedback.
There are more patterns that I'm going to update, slowly, as energy allows, but if you have any favorites that you'd like me to update first, please let me know.
Video tutorials for crochet fidget toys
Due to multiple requests, I've decided to make video tutorials. Choose the one that is appropriate to your style of working.
You can make the toy without the written pattern and you also have manual closed captions available.
Right-handed version
Left-handed version
If you want more patterns, here are some that I've published on the blog:
Please subscribe to my email updates if you want to know when I publish new videos, patterns, when I launch testing calls and when there's a new chance for free patterns and other crochet-related goodies for you.
Hugs,
Andrea