Are you ready for autumn?
I sure am now, surrounded as I am with lots of Tunisian crochet pumpkins.
The funny thing is that I never felt the need for home décor items until this year. Probably because I've been moving from one place to the next during most of my adult life, ever since starting university.
But now I have a pretty home and I want to make it cozier. And anything made with chenille yarn is instantly cozy.
So I've come up with two patterns for soft pumpkins, one that's available in my shop and one that I'm participating in a contest with.
First, we have a pattern for very soft and very easy to make Tunisian crochet pumpkins. There are three sizes included in the pattern (I'm holding the largest one in my hands in the photo below) and there's also a video available for it.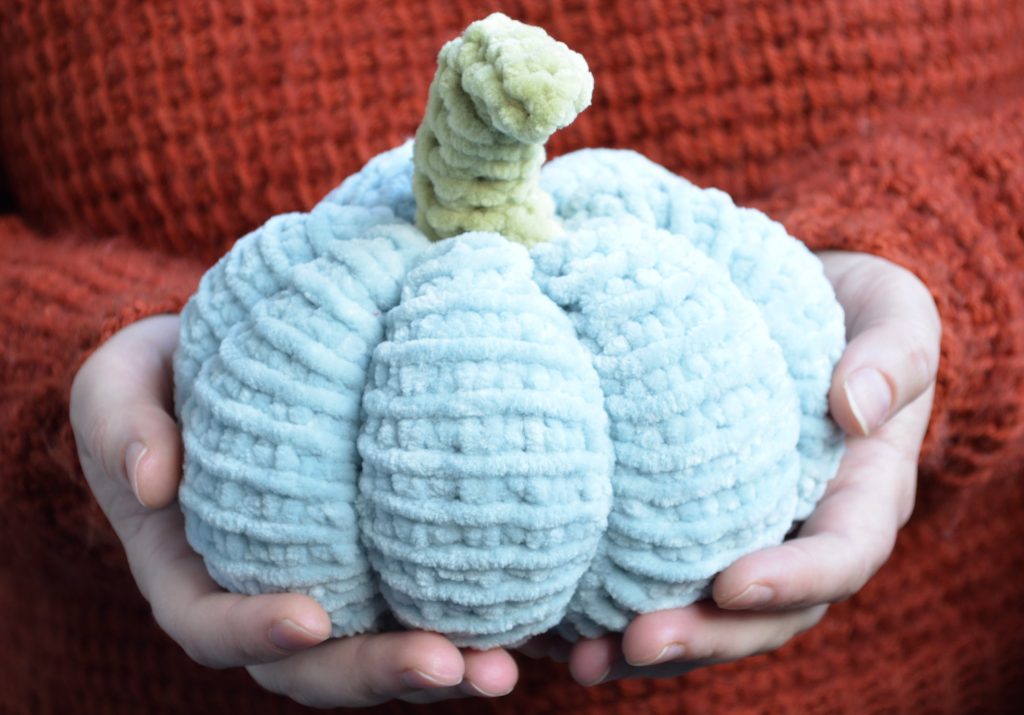 Check out how mine came out in different colors. I tried many colors, from the classic orange to light blue, grey, tan and even pink!
Tunisian crochet pumpkin video
The second pattern was a spur-of-the-moment idea (what isn't with me) and I finished it in a single day. It's up on Instructables and it's free.
If you want to support me, please vote for this project in the pumpkin contest up on Instructables. It would mean so much to me.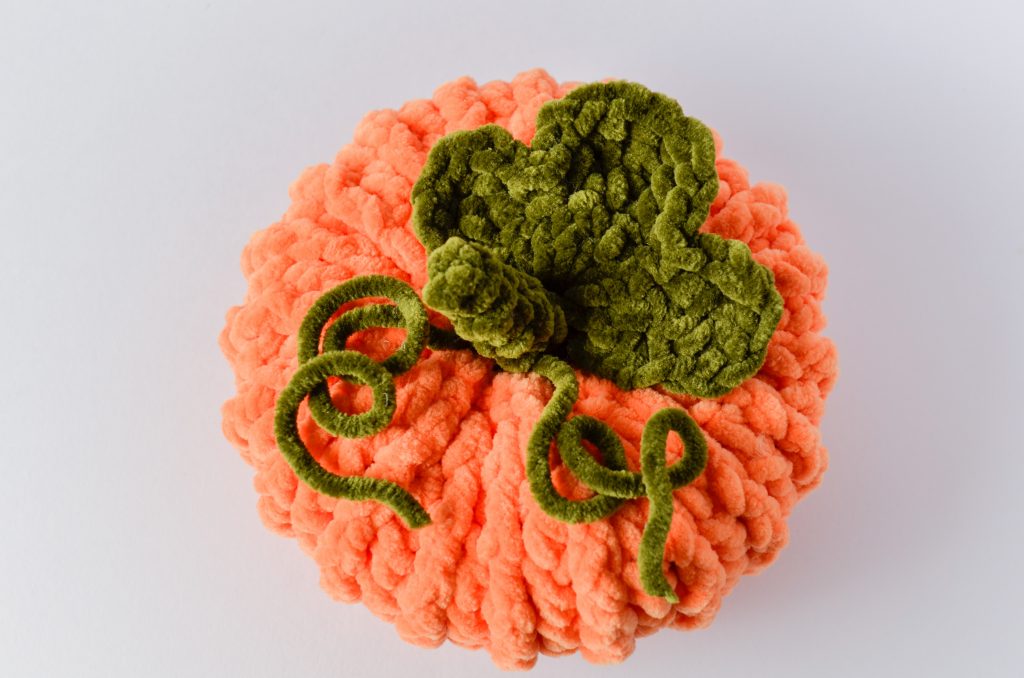 It's a really awesome pattern in the way it uses raised stitches to create the ridges and the interesting texture on the surface.
This one comes with a leaf pattern that you can also use for the pumpkin buddies if you want to,
If you want to try it out, I invite you to my Instructables, where you will also find videos for the trickier stitches.

Visit the pumpkin friend pattern

If you're wondering what's with the names, you've probably never touched baby chenille yarn.
It is the softest human-made yarn that exists (I'm saying this because there are a few types of wool that are softer) and it is perfect for hugging and cuddling.
So if you are very tactile, like me, or seek soft sensory input, this pattern is for you. Or if you know anyone like this, you can make this as a little present.
You can send a warm hug with one of these pumpkins, as they are extremely cuddly and perfect as gifts.
And if you are looking for some color inspiration, I put together a board with the prettiest pumpkins I've been able to find. You'll notice that only a few of them are the generic orange you can find everywhere, most of them are different colors. I love that about squash!
Click on the photo below to see the whole board.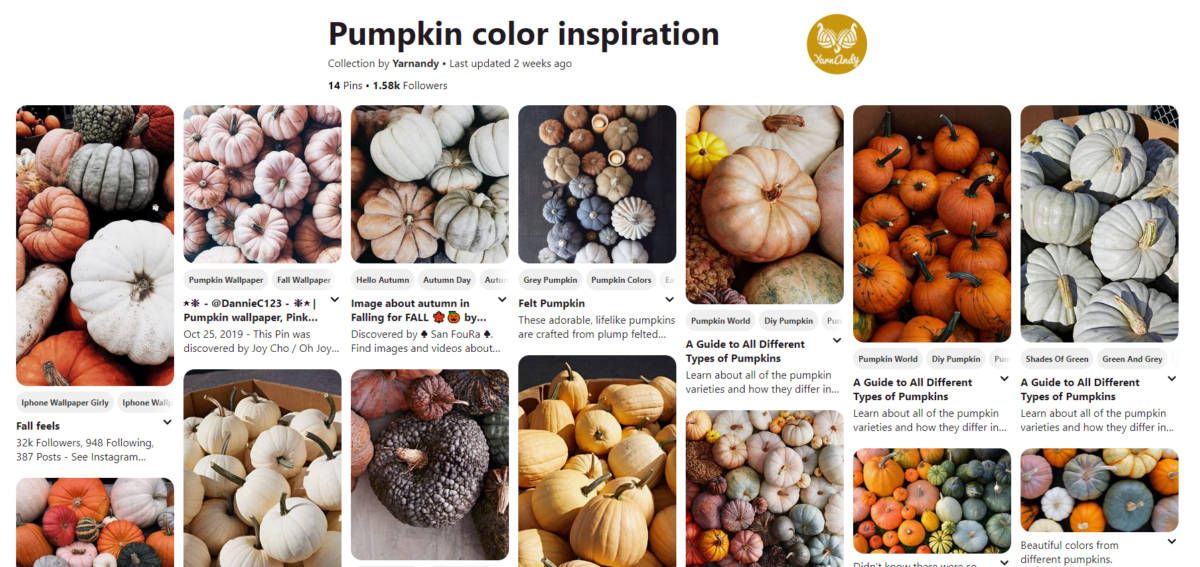 Now that you know what's up, go ahead and make some soft pumpkins to adorn your house or send to a friend. I'll be here, playing with mine.
If you have any questions, please don't hesitate to leave them down below. I always have my patterns tested, but who knows what can slip through the cracks 🎃
Warm hugs,
Andrea