This is an announcement for the launch of the video for the beloved Gooseberry marmalade shawl pattern.
I'm slowly going through the list of my most popular patterns and making videos for them. I'm also working on new patterns, but I would still like to have these done and available to all. Today it is the Gooseberry marmalade shawl.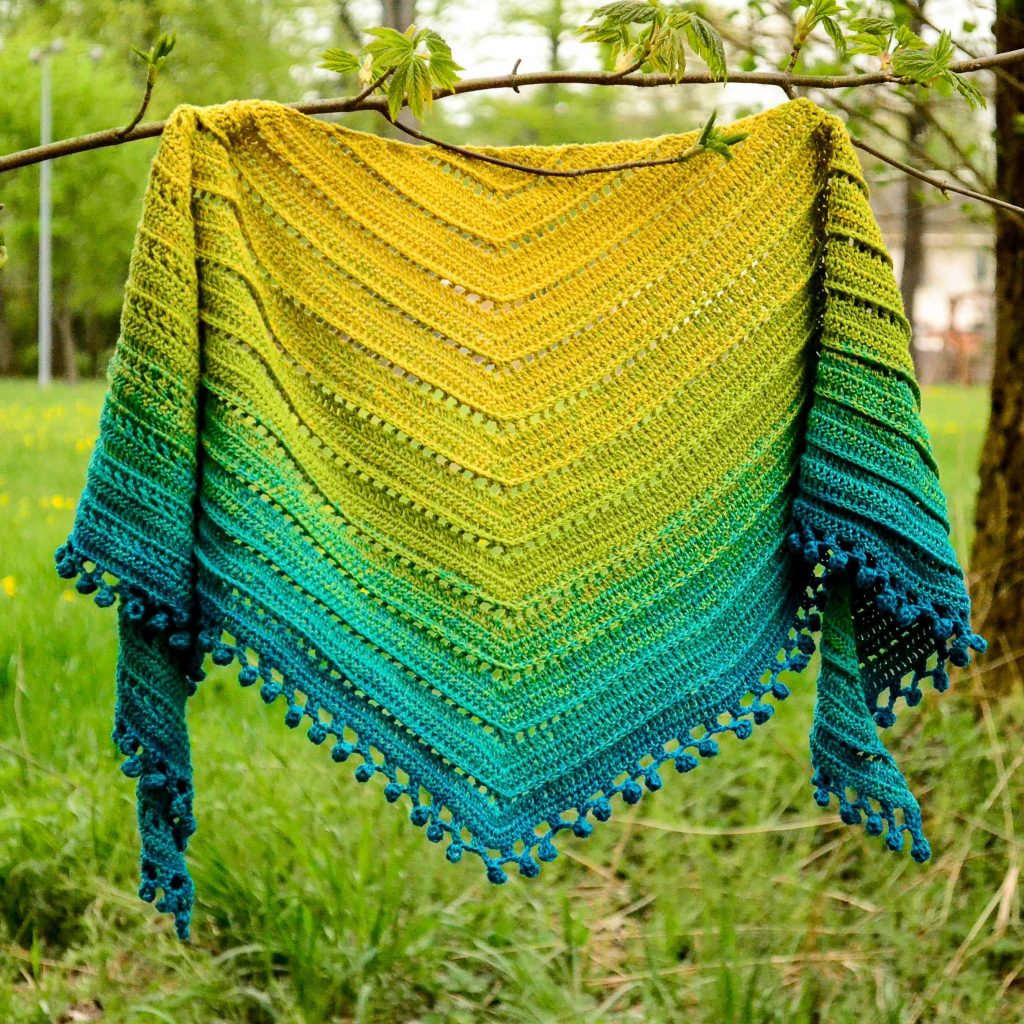 This video took me several months to finish up. For some reason, it was nearly impossible to film and edit. I don't know why, as I really love the pattern. Oh well, now that it's done I hope you enjoy it.
Later edit: I know why it took so long – I was exhausted. But I'm still happy that I've managed to film this video because now everyone gets to see exactly
Click here or on the thumbnail below to go to the video and follow along for the first two pattern repeats. You can get all the written instructions in the shop here. I've also updated the files to include links to the video and added the UK version.
Gooseberry marmalade shawl video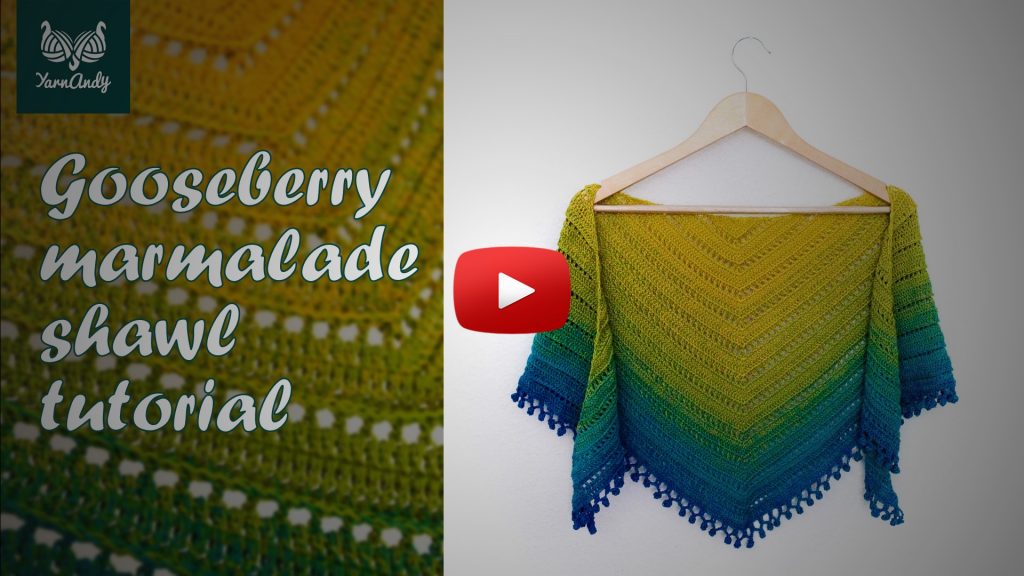 For this project, you can use any type of gradient yarn that comes in a cake. It also looks nice with speckled yarn, as seen on the projects page on the Ravelry listing.
There you can see what other people have used for their own Gooseberry marmalade shawls and pick your favorite.
You will also need a crochet hook with a size between 3 and 4 mm, depending on your tension and what you have available. If you want to make the shawl larger than the sample, use a larger cake.
For the sample, I used a small cake, with only 600 meters of yarn, but these gradient yarns regularly come in cakes of 800 or 1000 meters. You could also get a custom-made cake with more yarn.
I hope you enjoy this and if you need a left-handed version please let me know, I will make it and post it if there is at least one person who will use it. I haven't yet received any feedback on the left-handed version for the Kizilkaya video, but that would be highly appreciated as well.
I hope you enjoy this video and the updated pattern and that you stick around for new patterns. Subscribe to my emails if you want to be the first to know about things going on around here.
Hugs,
Andrea