Have you lost your crojo? Here are a few things I do to get back my crojo.
I lost my crojo! How do I get it back?

At least a person per day in crochet groups
This is a very common question that I see in the crochet groups I'm in and it's time to answer it.
If I find the energy, I'll try to make this article part of a series in which I answer common questions in the community (from my own perspective, of course).
What is this "crojo" thing?
Crojo is a crochet slang word formed by condensing "crochet mojo" and it's supposed to symbolize the whole atmosphere and motivation around crochet.
You don't talk about your crojo when you have it, you just happily do your thing.
But when it goes missing, it sucks. The lack of crojo literally sucks all your motivation and interest in crochet projects.
So how do you get it back?
First of all, where did it go?
Exploring the places it might have gone will give you the solution to this problem.
There are many ways to lose your crojo. Unexpected things happen in your life.
Some of us use crochet as a coping mechanism, but sometimes even that is unavailable.
You are too tired. Angry, sad, depressed, unable to feel or to do anything.
Your mind is too scattered to concentrate on a complex crochet project.
The yarn feels like sandpaper in your hands. The colors are too bright or too dark, as if they sucked out all the happiness in the world.
You throw your project in a corner and forget about it for days. Sometimes weeks, sometimes months.
Then you start to miss your projects, to miss the feeling of your hands doing things, creating bouncy things out of limp yarn.
When will you get your crojo back?
Sometimes you want your crojo back, but you're not ready yet to receive it.
So sit back for a while, take a break, take a deep breath, take a walk out in nature and let your mind rest.
If you've been crocheting for years and something happened, you first need to unpack what happened, before you can get back to crochet.
Unless you use crochet as a tool for meditation and unpacking all of the emotional luggage you've been carrying with you, just take a break.
Spend time with loved ones, discuss any recent events that have happened or events from the past that have surfaced.
Talk to your therapist, if you have the luxury of having access to one.
Crochet is a good place to escape into, but escaping isn't always the best thing for you in the long run.
Tackling problems in your life is sometimes the best way to start healing and make space for your favorite activity.
How do you get your crojo back?
Once you feel ready to start making again, once you have your feet firmly planted on the ground and feel safe in your body, mind and community, you can start building back the crojo.
Start small, with something simple, easy to make, with only one yarn color.
Think back to your first project. Then to your most favorite make to date.
What made you want to start crocheting? What was your motivation then?
Why did you love that special project so much? Was it the project itself (yarn, pattern) or was it the thought behind the project?
Take your initial motivation and the things that you loved most about your favorite project and use them to select your next project.
How do I get back my crojo?
I sometimes lose it too. There are many things I do to get it back.
Here's what I do when I lose inspiration and want nothing to do with the craft.
Not everything will work for everyone, but these are some things I love and that help bring my crojo bac.
Nature
I take a walk out in the forest. Nature always inspires me to create.
Whether it's about mushrooms or the shape of the clouds, some wild flowers just blooming or ripe acorns crunching under my boots, nature has this magical way of healing what hurts inside.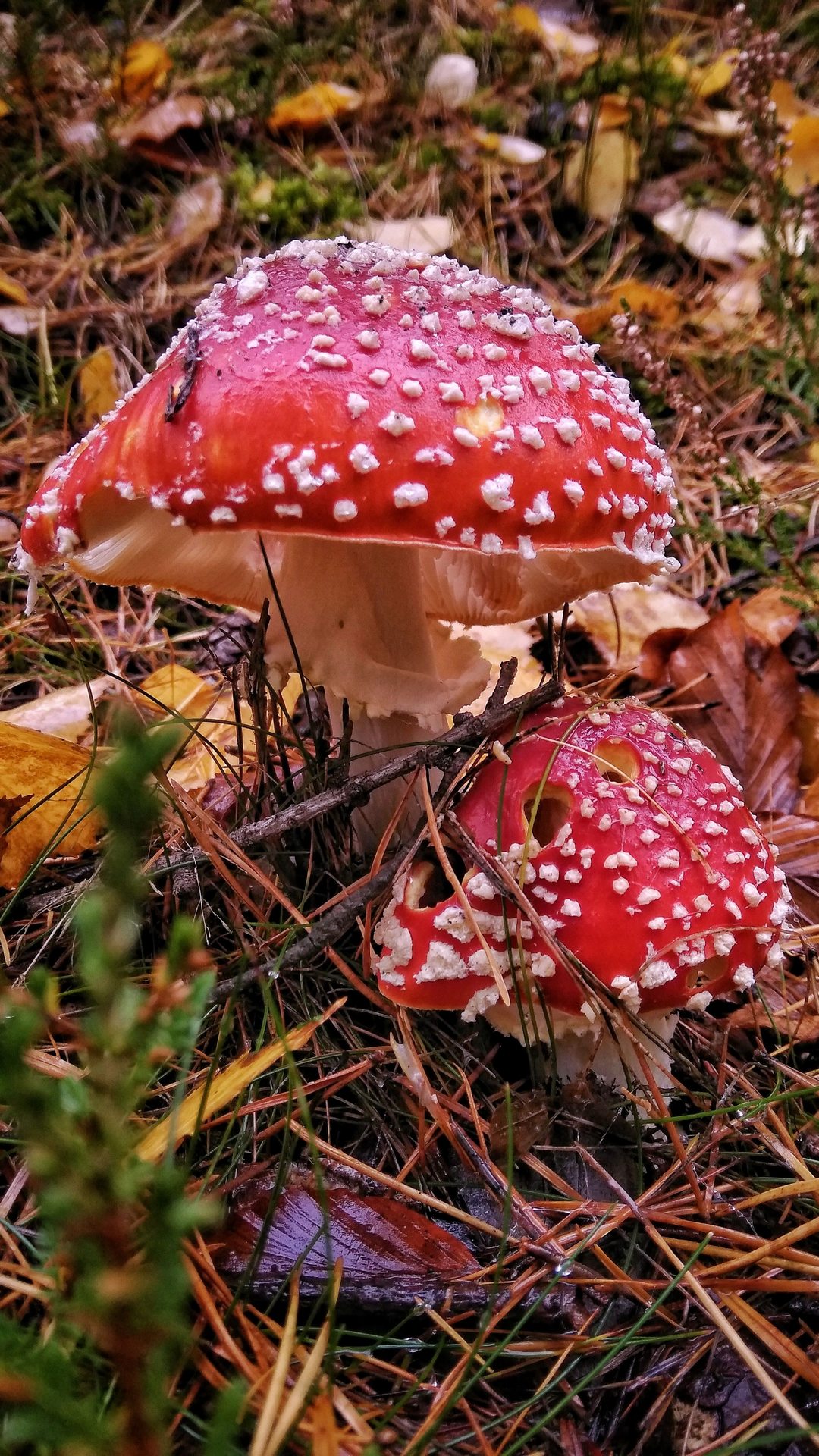 Sometimes I just go outside and watch people, birds, trees swaying in the wind, I look at little things from up close and feel the wind snipping and biting at my hands (then remember how many times I've decided to crochet gloves for my sensitive hands).
Friends
Sometimes I even have the luxury of meeting some friends, reminiscing about shared experiences, talking about life, covering someone who feels cold in my shawl.
That makes me grateful to have the skills to create something that can bring a little comfort to someone. Then I want to make more shawls because who has too many shawls?
A couple of days ago I helped a friend get warm with my rainbow shawl and a few days before that it brought comfort to my mother in law. Now I know what to bring her the next time I'm around.
Sports
When the weather is nice, together with hubby we go out for bike rides. My ears freeze off even if it's not too cold and I wear ear muffs, so I need to come up with a design for a cowl that can go over the bike helmet and keep my head warm in early spring and autumn when we go biking.
I don't care that I'll look ridiculous, it's better to have something extra to keep my head warm and enjoy this sport that I really love than to sit around indoors and feel bad because I don't feel like crocheting.
Doing some kind of sport outdoors always refreshes my mind and helps me remember the things I really want to make, but it also gives me motivation to make them.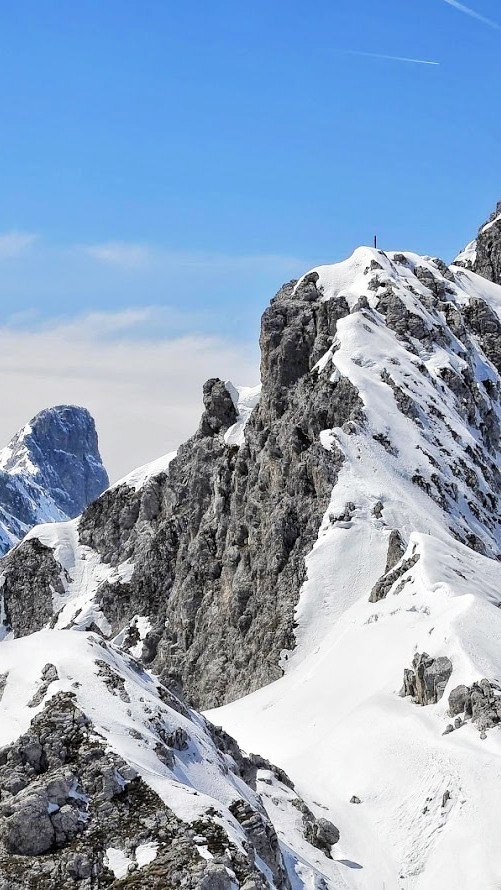 But it's also a source of inspiration for future practical projects. Just like some people make egg aprons (I would like some chickens too so I have an excuse to make one of those), I get ideas for biking accessories.
Online forums
Another method I use to get back my crojo is spending some time in groups and forums (not literal forums, but Reddit is a fun place for crocheters).
I have a few groups where I feel safe and comfy in and I love seeing what other people are working on.
I like to give them a little nudge when they need it and I like to see new color combinations, yarns I never heard of, interesting new and old patterns.
A favorite activity of mine is giving advice to people who ask for it (sometimes I suggest things even to those who don't ask for advice, but I don't equate suggestions with advice).
I love problem solving and getting out of my comfort zone with regards to crochet techniques in order to find the best solution to something that I never encountered before.
This gives me a motivation boost, especially when it's someone asking for a pattern that doesn't exist, based on an old blanket.
Figuring how things work is a favorite activity of mine and I don't even realize my hook is in my hand before I start making things to figure them out.
There's so much going on in these groups, I think there's something there for everyone.
Other crafts
I also enjoy knitting, sewing, painting and embroidery in my free time.
As a crochet designer, I spend a lot of my time crocheting, even while relaxing in the evening, but sometimes I just don't feel like it and would rather do something else.
These projects have no pressure, most of them are for learning purposes, some I use to improve my skills in my main activity.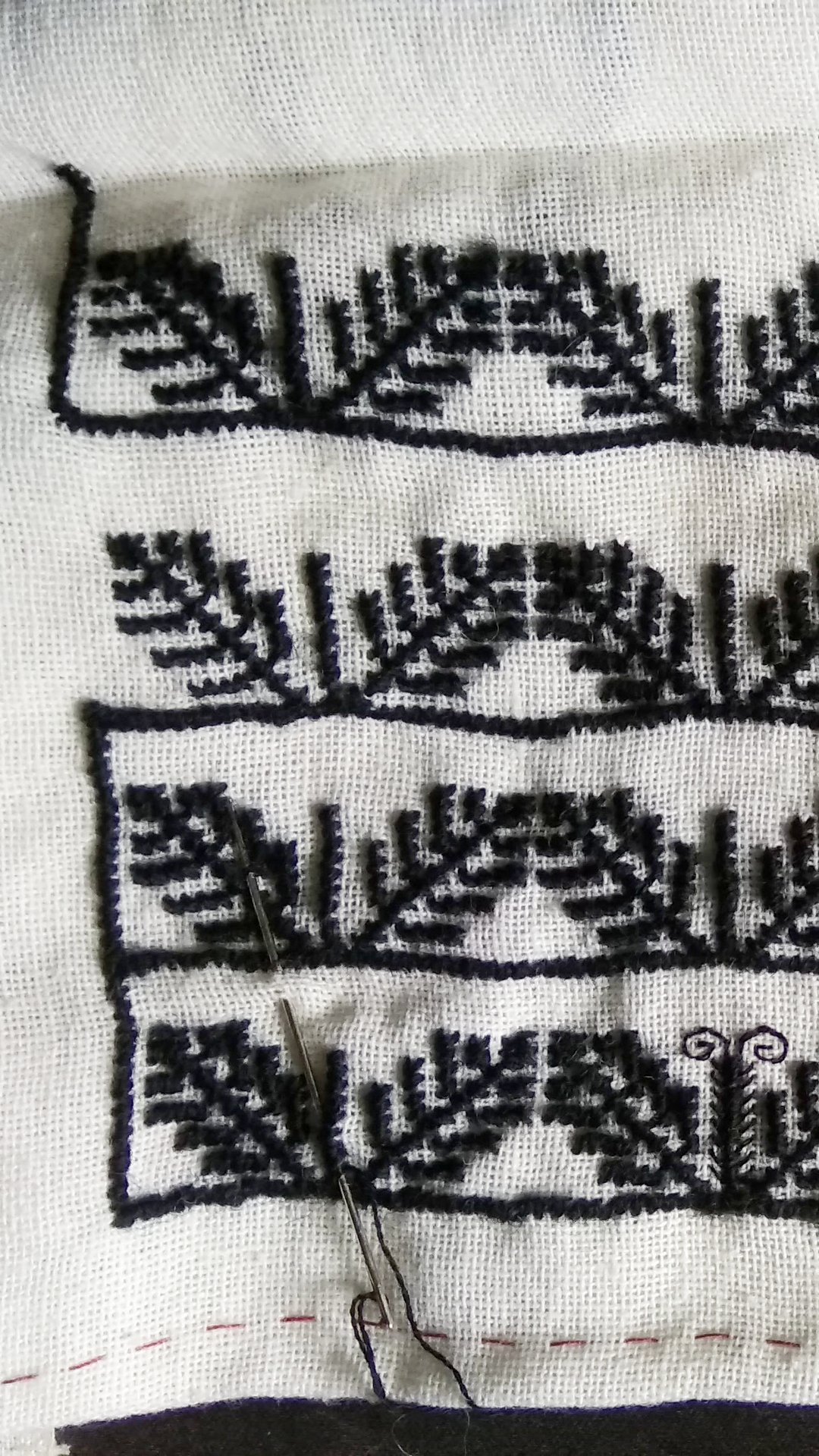 For example, from sewing I learn pattern drafting and how to fit garments or how to make garments that fit, rather. From knitting I learn all sorts of things that are useful in designing Tunisian crochet patterns (some you've seen before on this blog).
Since I don't have deadlines for these projects, nor specific things to do other than just work on them, they are a bit more relaxing than the crochet projects.
I can use someone else's pattern and make lots of mistakes too without worrying about having to take photos, figuring out counts or anything like that. I can unravel or scrap the whole project and not feel guilty about it.
Forgiveness
I think that guilt plays an important part in losing your crojo, especially if you're ADHD like me and need to start many things, but don't have the energy to finish them all.
Forgiving yourself for not finishing things that are no longer interesting is one way to get back your crojo. I had to learn this the hard way.
Frogging a project that you thought would come out differently is not a sign of failure, but a lesson to learn from. Every project, completed or not, is a learning experience.
I sometimes just take the time to see what WIPs I have hidden in places and either make a plan for them or frog them and reuse the yarn later on.
If I hate the yarn and feel like it was a bad investment, I put it in a big box with other rejected yarns and then separate them by color groups and make rugs with my 10 mm hook and 5-8 yarns held together.
I love those rugs, even if I didn't love the yarns any more before they went into those rugs. And while I work on them, I let go of my guilt that keeps me back from making other things I love with yarn that I do enjoy working with on complicated projects. It's a balancing act.
Small projects
Sometimes when I feel like I can't do anything, finish anything, I just remember the feeling of joy, peace, fulfilment I felt when making something that takes a couple of hours at most.
There are many small amigurumi projects that take only a few hours to make and if you use chenille yarn they won't even be small, but the point is to make something with fewer stitches that is finished relatively quickly.
Something without lots of fancy details, without color changes, without eyes or other facial features. Something that is small, ready soon and brings joy to you and others.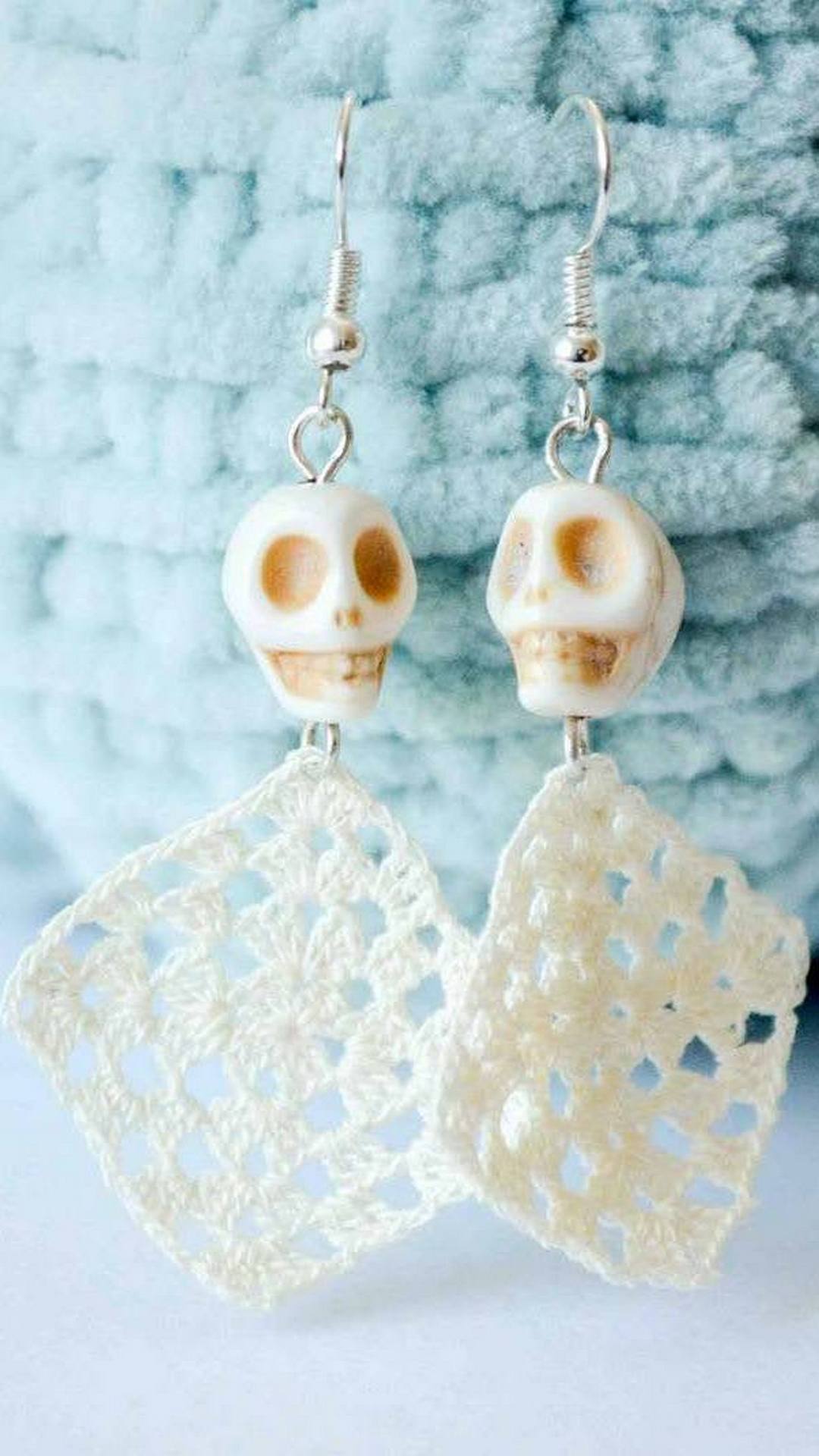 Fidget toys come to mind, but also washcloths, face scrubbies and other bathroom accessories, little keychains, there are so many small projects that work up quickly and are useful and fun.
Final thoughts
There are probably other ways through which I get back my crojo when I lose it, but these ones are the first that come to mind and this article is long enough as it is.
I hope you can find something to resonate with in this article and that will help you get your crojo back.
But I think the most important thing is to give yourself time to just be, to enjoy this craft or any other, to explore without judgement and without expectations.
Joy comes from the process, from learning, from trying things and failing, frogging, trying new things, exploring alternatives.
The world of crochet is so rich and full of things to explore, once you give yourself permission to just exist in it I promise your crojo will stay with you.
If you enjoyed this article, check out other articles I've written on the blog and sign up to my email updates below to see when I publish the next blog post, pattern, testing call, video and so on.
Hugs,
Andrea