Do you want to learn a quick trick that I invented to change colors between rows in amigurumi? Then read on and let me know if you like this method.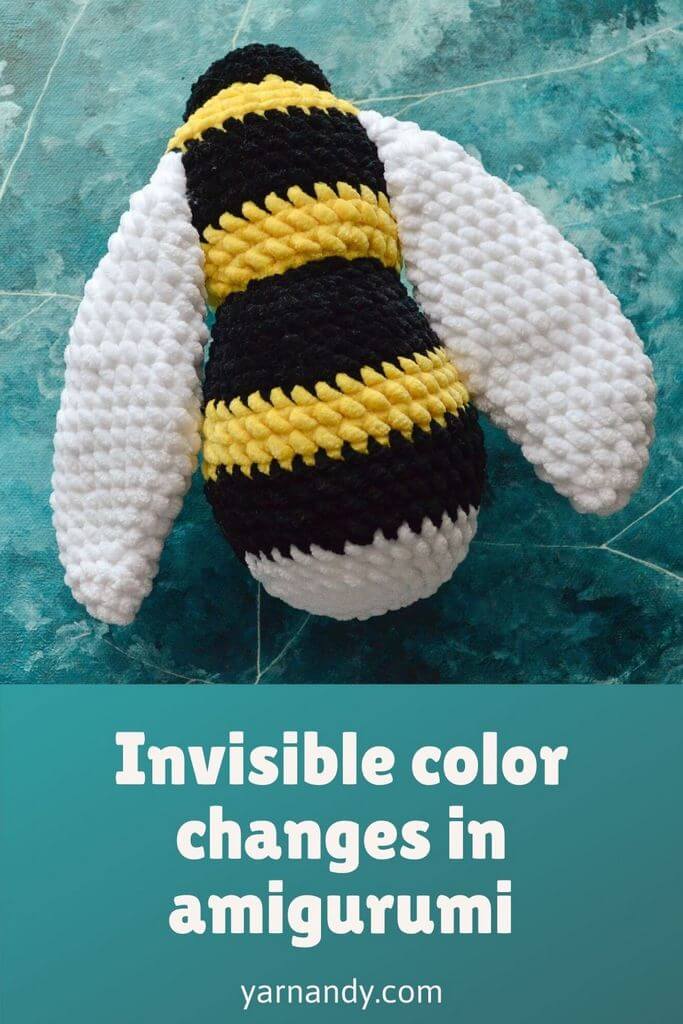 Changing colors in amigurumi
Changing colors in amigurumi is always tricky. There are a few methods out there for changing colors invisibly, but they are usually overly complicated.
One of them even requires you to work an entire row by switching between two colors on every stitch.
If you know me, you know that I don't like to complicate things. Rather, I like them as simple as possible.
That's maybe also why you won't find many intricate patterns in my shop, I just can't be bothered if there are too many steps between point A and point B.
In the context of amigurumi, that means that I dislike color changes. I know how to make them, but I prefer to not use them.
But, at the same time, I really wanted to make a realistic bumblebee amigurumi (none of those pill-shaped "bees" for me, thanks very much), which involved switching between colors multiple times.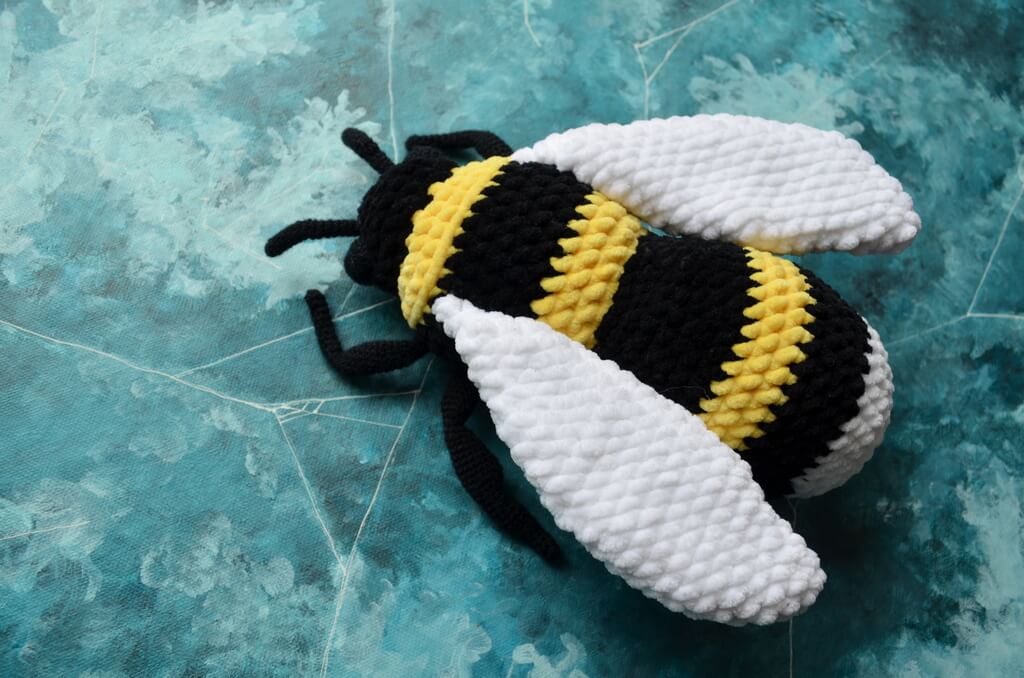 So I had no choice but to come up with a new way of invisibly changing colors between rows in amigurumi.
It was a bit of a journey, but I got it in the end and you can now learn how to make this color change from the photos below or from the video that I prepared for this technique.
If you want to try your hand at the bumblebee, here's a quick link for you:
How to change colors between rows in amigurumi
First work up the necessary stitches in the first color, following the instructions in your pattern. I made a simple tube in single crochet stitches, working in a spiral, as for amigurumi.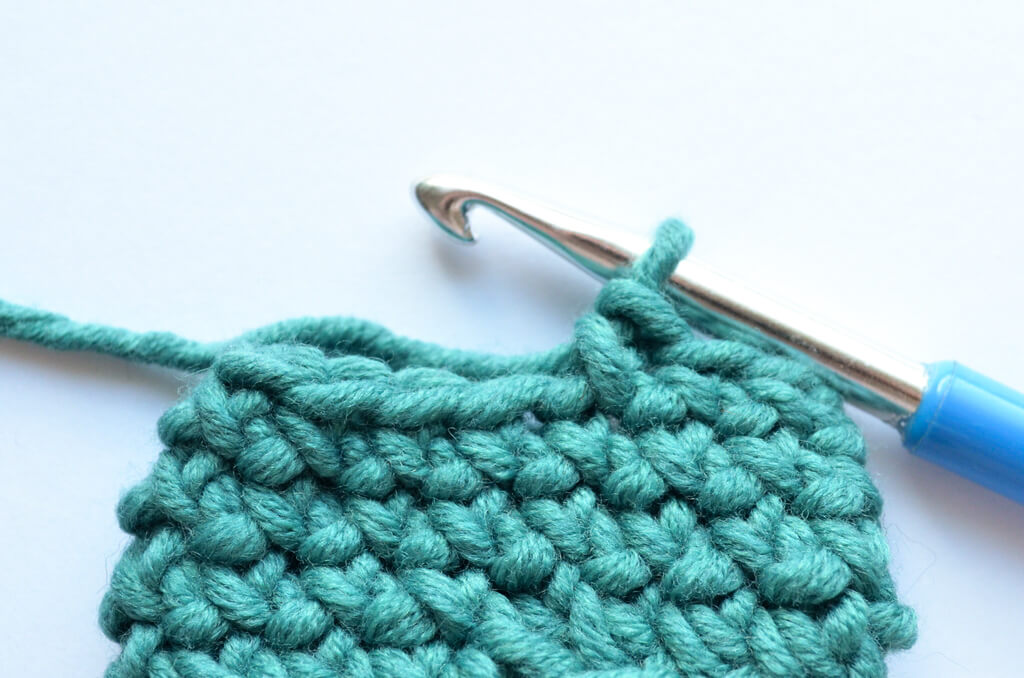 Once you have enough stitches from the pattern, insert the hook into the back loop of the next stitch.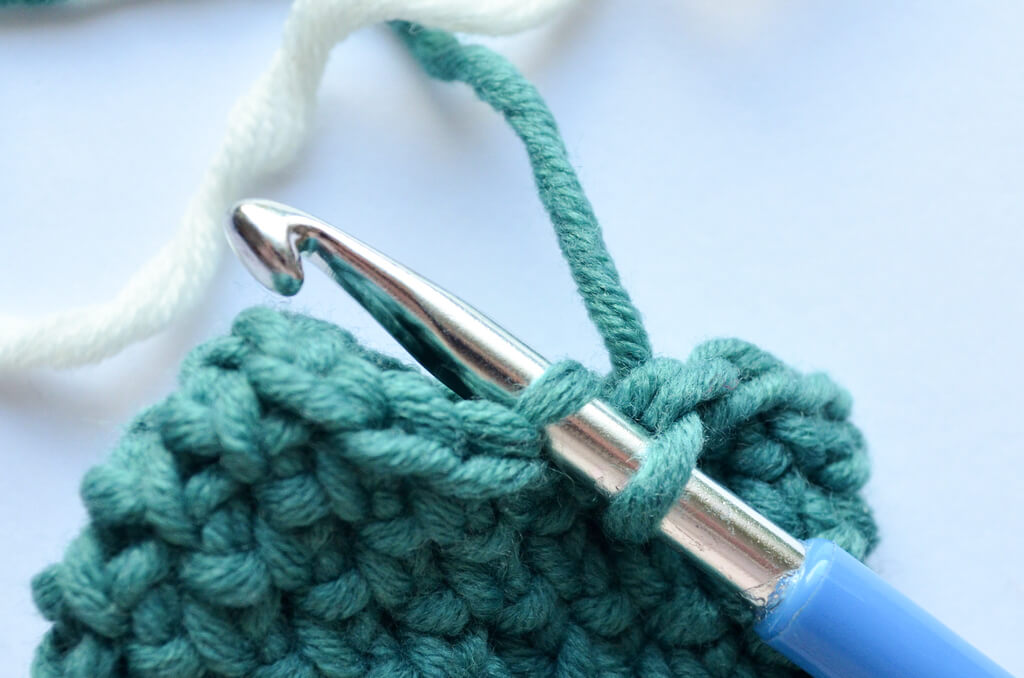 Pick up the second color and make a slip stitch. Now the first color is out of the way and you will continue working only with the second color.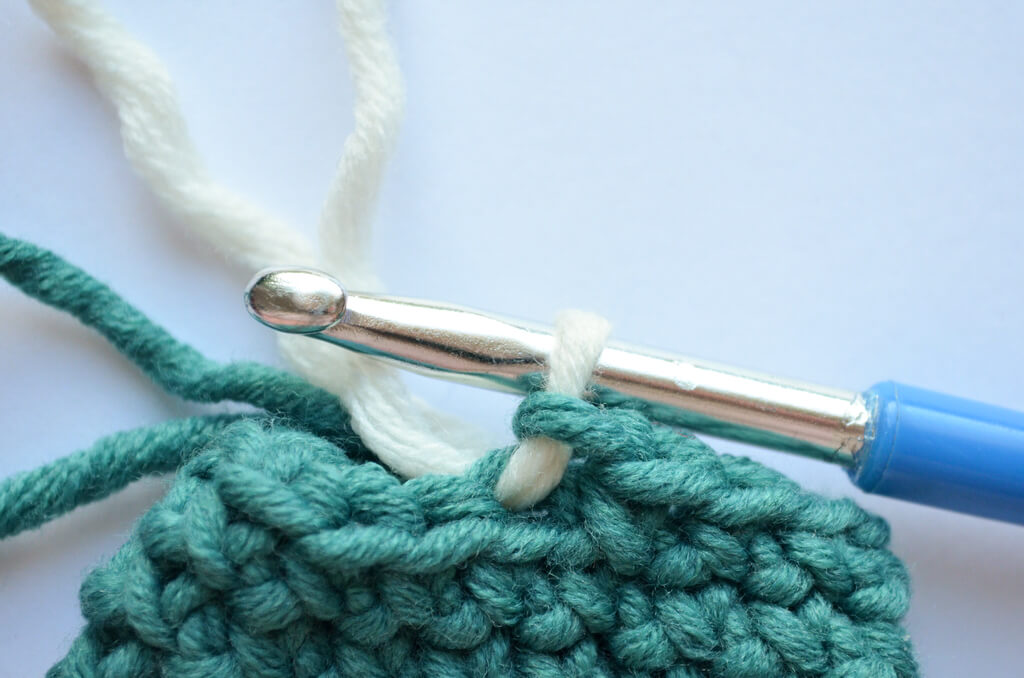 Make another slip stitch into the back loop of the next stitch, using the new color.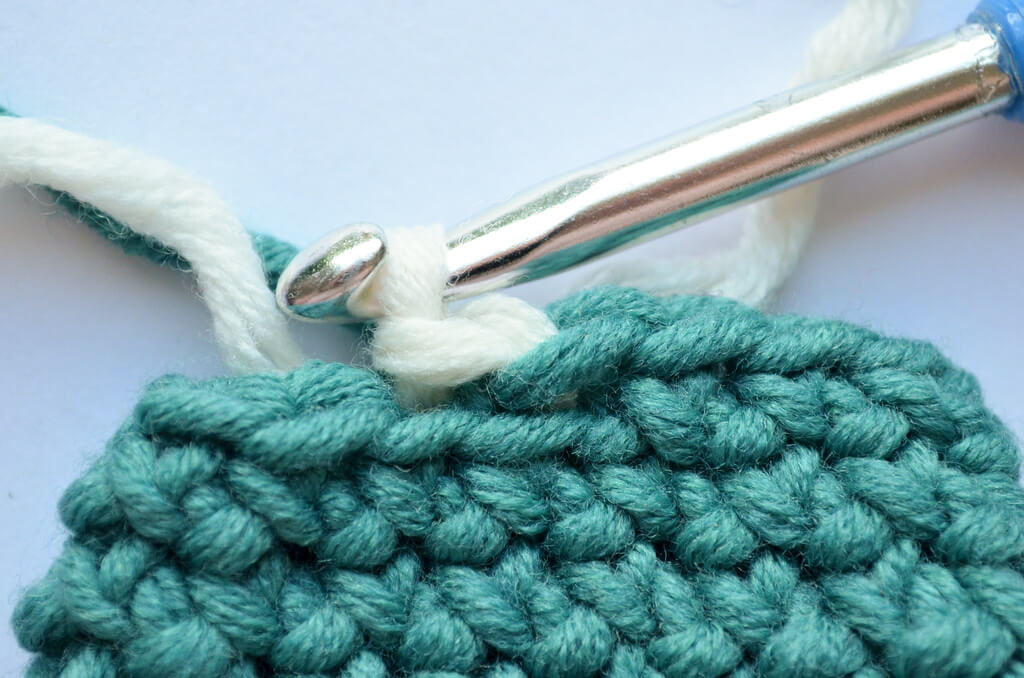 You continue working normally in pattern, keeping in mind that you skipped two stitches. So unless your pattern is written for this method (like the bumblebee pattern), make sure you compensate for the two stitches.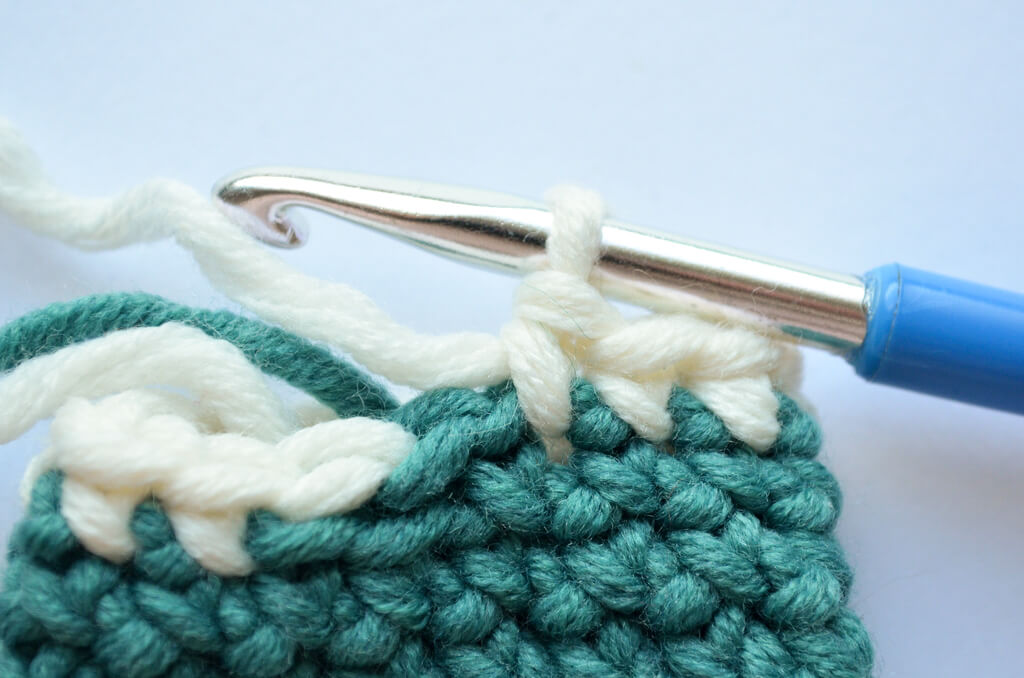 When you reach back to the beginning of the row, stop when you have 2 stitches left to make.
Insert the hook underneath the extra horizontal bar to make the stitch, and then do the same on the next stitch.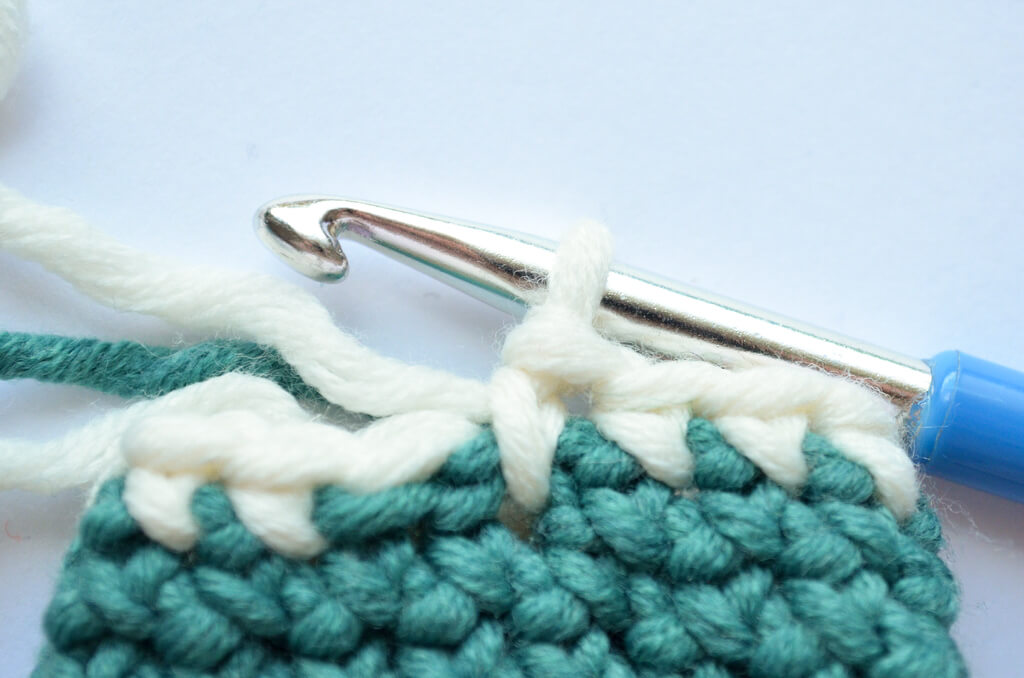 Now you continue as always with the pattern.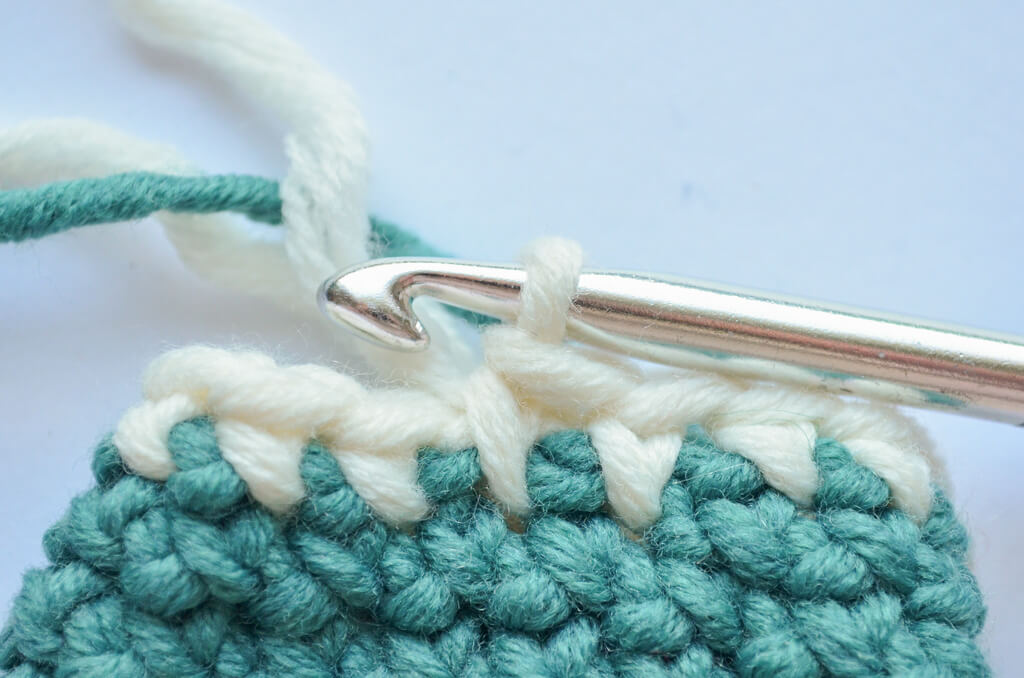 After making a few more rows, the color transition will barely be visible, as you can see in the example I used to illustrate this technique.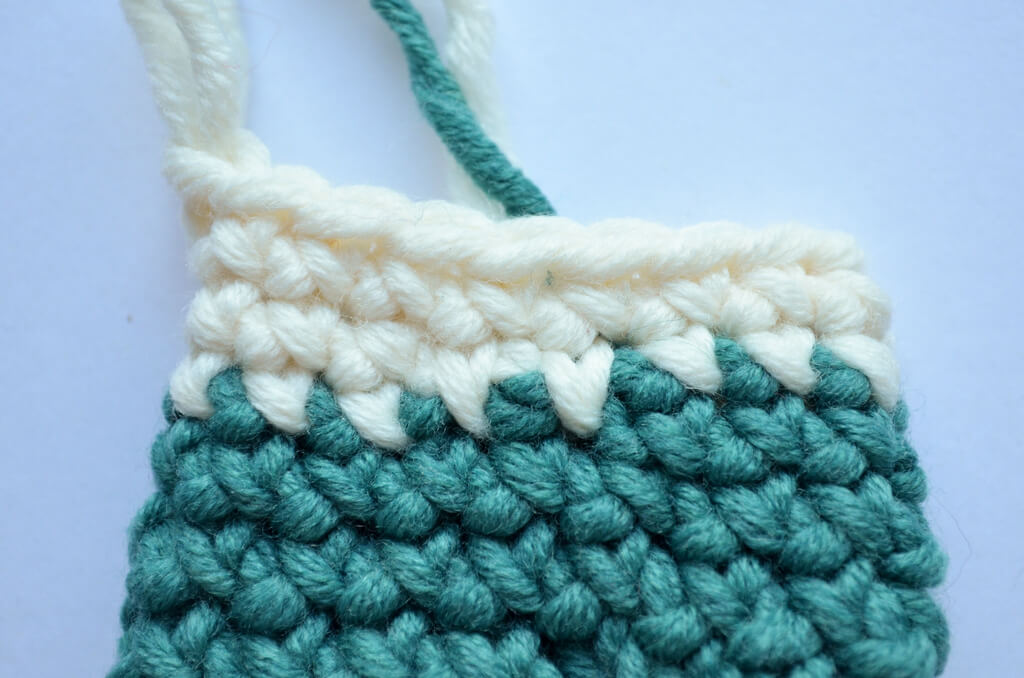 In different yarns, this join looks better than in the high twist yarn I used for the example above (I used it to show off the stitches very clearly).
Here's an example of this color transition being used twice with roving wool. Can you identify where the change happened?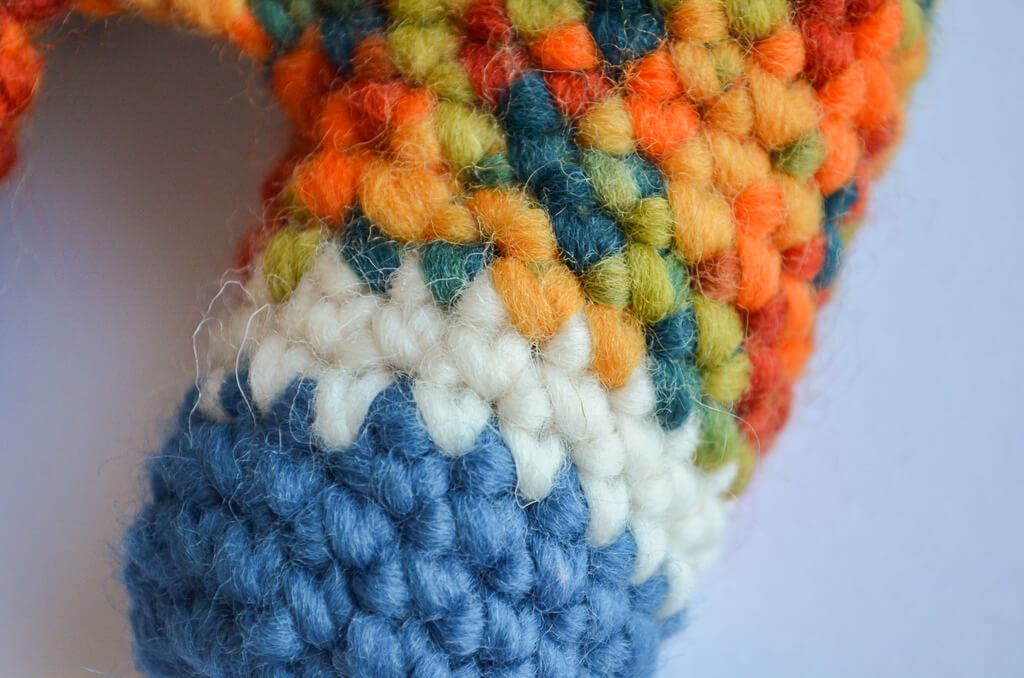 Video of the technique
Check out the video below if you prefer a video tutorial on how to quickly and easily change colors between rows in amigurumi.
I demonstrate this technique twice in the video.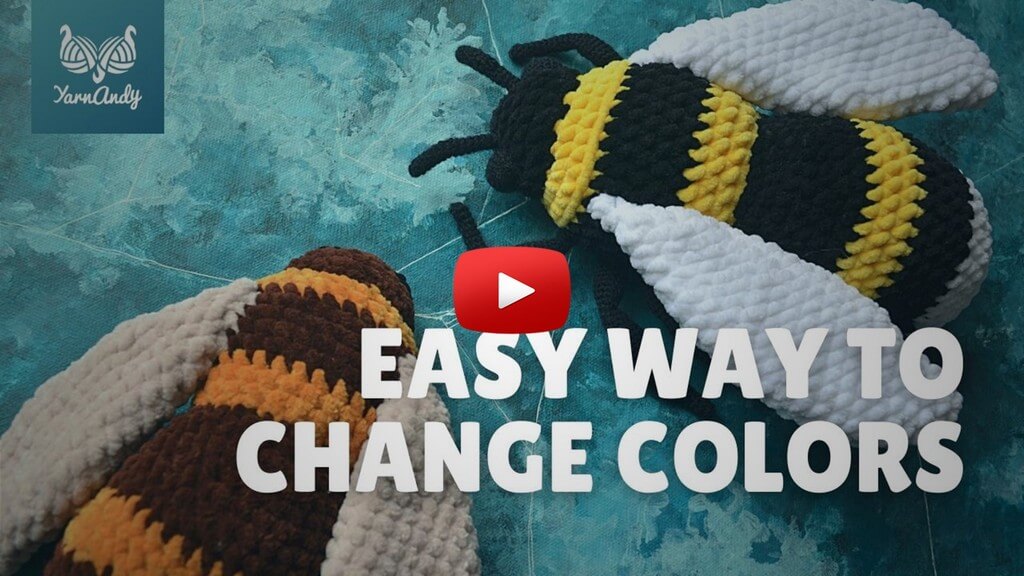 Final remarks
If you would like to make a bumblebee like the ones in the video, I've recently published the pattern. Please support me in making more patterns and tutorials for you by buying a copy of this pattern from my shop (or from Payhip, Etsy or Ravelry).
If you use Ravelry, you can add it to your project queue or make a project page and link it with the pattern page, so I can see what you make.
Keep close and sign up to my emails if you haven't already (you'll get a nice pattern too).
If you want more tips and tricks, here are some that I've published already:
I hope you will use this technique in many of your projects going forward. I might be making some more striped amigurumi patterns as well, now that I have this technique.
I'll see you soon.
Hugs,
Andrea