This testing call has been successful and now you can get the pattern from the different platforms below:
Video tutorial
I've also prepared a couple of video tutorials for the stitch pattern used in this blanket pattern.
You can watch them below. They come with closed captions too.
Right-handed video tutorial
Left-handed video tutorial for the honeycomb baby blanket
Here are some free patterns from my blog.
If you want to know when I publish more patterns or when I launch testing calls, when you can get a pattern for free in events or when I publish a new blog post about crochet design, sign up below to my email updates and get a free pattern as well.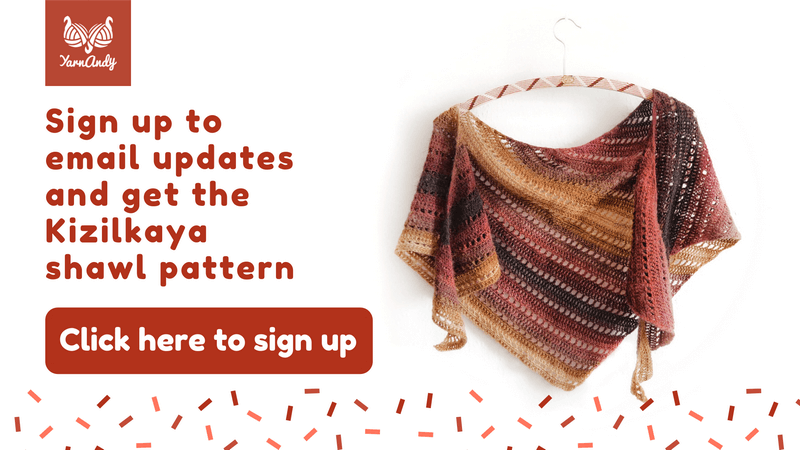 Please read through the details below and decide if you want to test this honeycomb baby blanket.
The testing will start on March 8th, when I will send out the pattern, along with the video. It will last two weeks.
During the two weeks you don't need to finish the project, but you should go through all the instructions, including the instructions for the border, and work through them at least for the swatch.
If you choose to make a larger blanket that requires a lot more time, please let me know, and please also add the border to the swatch.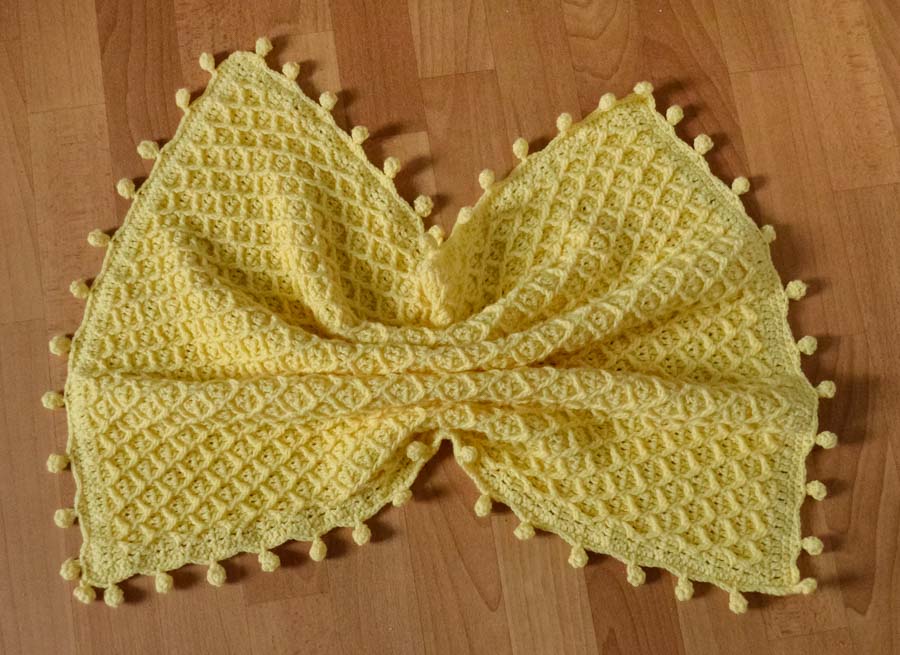 About the honeycomb baby blanket pattern
The sample blanket is 50 by 60 cm or 20 by 24 inches, excluding the popcorns. This is enough for a baby to be placed on during active time and it will become a favorite lovey over time, as the child grows, as it is light and cuddly enough to be carried around and turned into various play things (pillows, animals).
Crochet blankets in general are not supposed to be used in the crib or while the child sleeps, this one especially. This one is also not supposed to be used for swaddling.
Its main purpose is to be a soft play mat, a colorful and textured surface that is safe for the baby and that can be played with and that will outlast the other blankets, more functional maybe, but less interesting.
I don't think that blanket sizes that are advertised for are suitable for crochet, as I believe they are huge, when compared to the size of a blanket a person actually needs (some baby blankets are large enough that I, a fully grown person, could sleep under very comfortably!).
So please choose your size depending on what you need and what your experience has been. I have yet to receive any complaints that the baby blankets are too small and they have all been around the same size, jus a bit larger than an actual baby.
The pattern is fully written and comes with video instructions for the swatch, and charts for both the body of the blanket and the edging.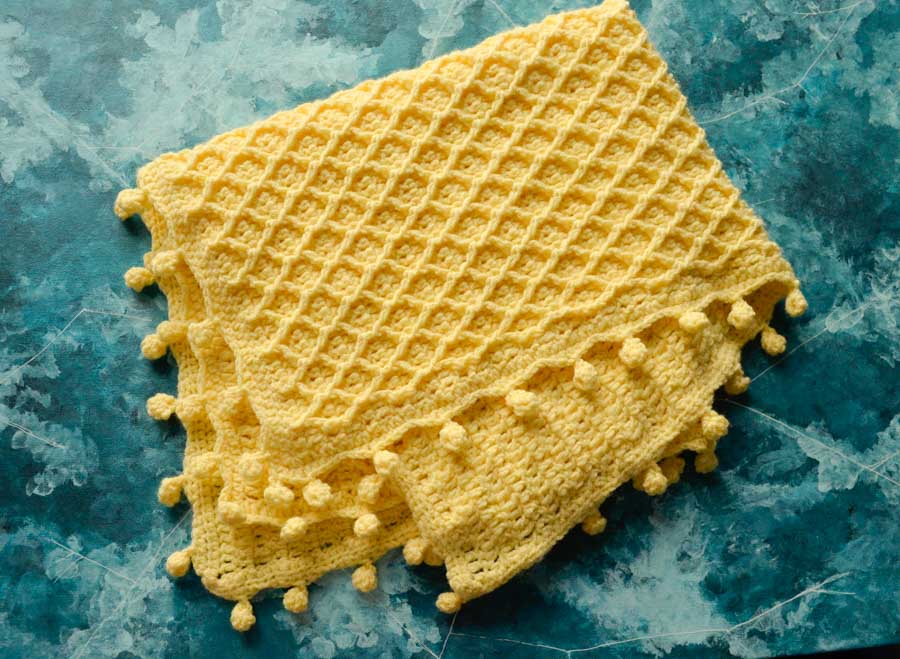 Materials
What you will need if you want to test this pattern and make a sample as large as the one in these photos.
Yarn – 750-800 meters of baby yarn, size 2 or sport weight, at about 300 meters per 100 grams – sometimes this is mislabeled as DK, check the length, rather than the name of the yarn; I used Himalaya Enjoy, 2.5 skeins of 100 grams, at 300 meters per 100 grams;
Hook: 4 mm hook or hook recommended on the label of your yarn;
Scissors and tapestry needle for binding off.
If you want to make a larger blanket, use more yarn, or use a thicker yarn with a larger hook.
Language
The pattern will come in both US and UK versions, but the videos will be only in US terms, since that is what I am most familiar with and it is what I use regularly.
Please mention which version you would like to test in your answer.
Testing requirements
These are general requirements that you will see every time I launch a new test. Get familiar with them and sign up to my email updates to know when I publish the next testing call.
I am more interested in the text being understandable to you and the stitch numbers correct, rather than the finished measurements being the same, since we don't all have access to the same yarns and our needs might be different.
The pattern includes instructions for the exact blanket that I made, but also instructions for a blanket of any size.
If you decide to test, you are not required to make the exact same blanket as me, but it is important that you make the swatch and go through all the instructions, including the edging.
You can try the edging on your swatch, then frog the swatch and reuse the yarn.
If you are sure want to test and have some yarn in your stash and the hook for making this textured blanket, please reply and confirm the following:
you have enough yarn in your stash to make a baby blanket – about 750-800 meters of size 2 or sport weight yarn;
you have the suitable hook – 4 mm or hook that works for your yarn;
you are ready to test now, during the next two weeks, starting on Monday;
you can take photos of your progress and of your final blanket, or at least of your swatch;
you are able to provide written feedback during and after the testing period, using a standardized form or email.
Also mention whether you would like to test the US or UK terms version.
Please reply to the email you have received about this test, or use the button below to visit the contact page and let me know you want to test.
You will need to confirm all of the information above, in the gray box, to be eligible to test.
The test will begin on March 8th and will last until March 22nd. Please only apply if you are sure you can test within this time period.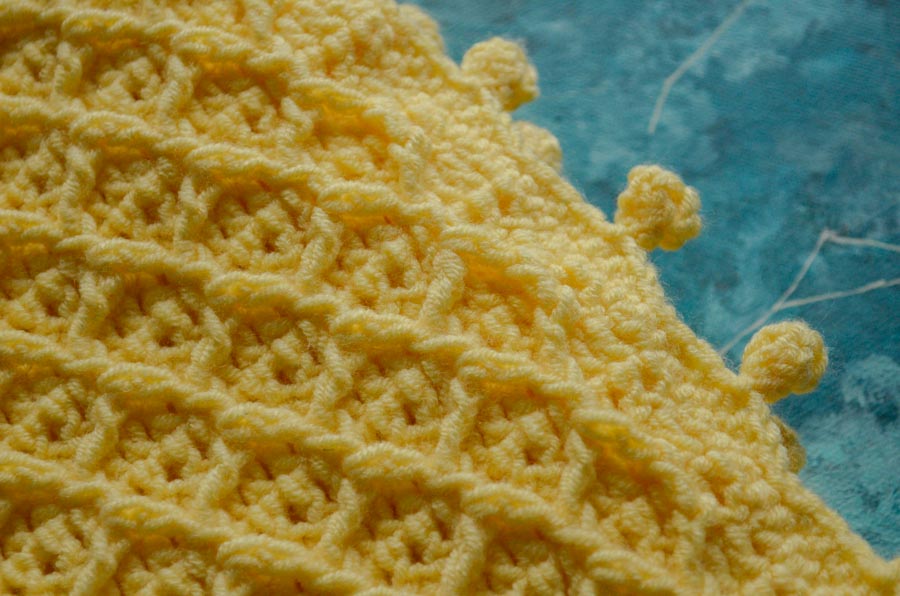 Once the testing phase is finished, I will publish this pattern on all the usual platforms.
There are few more projects that use this beautifully textured stitch combination that will soon be ready for testing, so if blankets are not your thing, I've got you covered.
I'll see you soon!
Hugs,
Andrea