It's been a difficult beginning of the year, as you well know. I'm not just talking about COVID19, I'm talking about everything that has been building up during the past several years.
I don't know how to write about this delicately, so I will probably not get into the whole COVID discussion. I do hope you are safe at home and if you are in a less lucky situation regarding this virus, I hope that you are being taken care of by your country, your family and your friends.
All of my family and friends, except one, are far away, so all I can do is check in with them maybe a bit more often than before, asking if there is anything I could do from a distance. There isn't much I can do for them, but maybe I can do a bit for you.
We all know that crafting is a way of using up excess energy, exercising our creativity, learning patience and letting go of anxiety. Crochet does this for me, but it's not the only craft that does (if you saw the state of my craft room you'd understand what I mean). I'm pretty sure it's similar for you.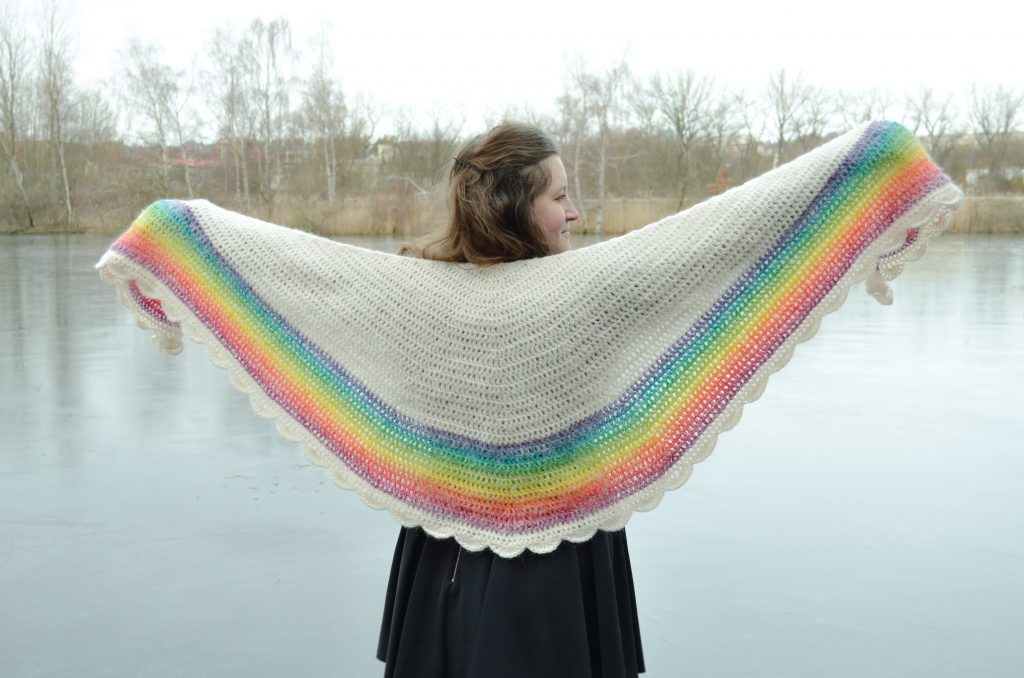 So I've been working on a lot of patterns that I've started last year and that I intend to publish this year (including reworking some of the older patterns, so they are even more beginner friendly). They are quite a few and the sheer volume of work required to finish them up to my standards, then get them tested and published has been giving me anxiety because I feel like I should be able to do this along my job and in a world that is slowly falling apart.
But of course I can't when I'm burned out (which I believe I still am to a degree, have been for a couple of years), so it took me three months to finish one pattern. I feel much better now than three months ago, though, so I am making progress faster, as I'm recovering from my burnout.
Having to stay indoors is both helpful and detrimental, as I don't have to add an extra list of things to do in my life (doing sports outdoors, going places to see people or do things), but at the same time spring is here and I love watching things grow and bloom, they give me life. I also like picking fresh wild herbs and mushrooms, let's be honest. Maybe that will happen as the days get warmer and I recover my energy. Maybe it won't and that's also OK. This year will be a weird one for all the world.
We might as well get something good out of it.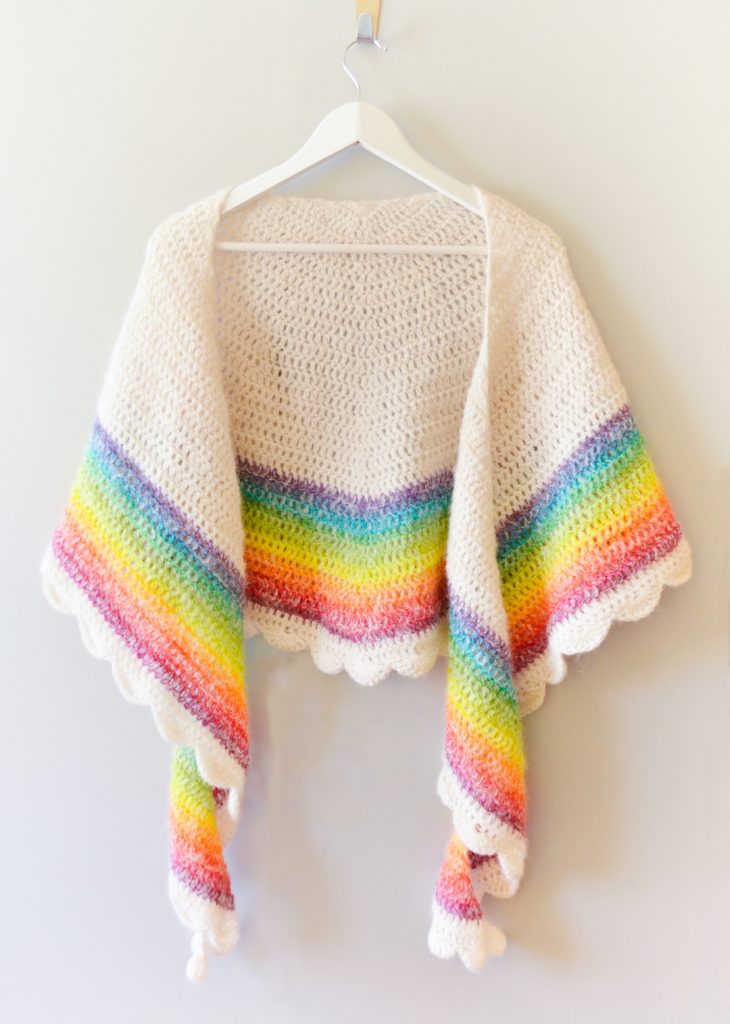 Which brings me to today's announcement. If you're not on the mailing list, you did not receive my message with the testing of the Rainbow shawl pattern. Maybe testing a crochet pattern is the last thing you want to do right now or maybe it's exactly the thing you want to do. I can't know unless you tell me.
If you want me to let you know when the testing is finished and the pattern available for purchase, make sure to sign up for my emails. Also if you want me to let you know when other testing opportunities arise.
I'll tell its story in another post, today I just wanted to let you know that the ball is rolling, the pattern will soon get into the testing phase and I can't wait to make it public.
The best news is that I have managed to finally create both US and UK crochet terms versions and I'm working on finishing up EPUB and MOBI versions so you can finally read patterns from your e-reader!
Well, one pattern at least. 
More will follow.
Until then, if you have any questions, suggestions or opinions, leave them in a comment down below. I read and appreciate every single one.
Lots of hugs,
Andrea