Try the new Tomis shawl pattern now. Get it here.
I don't know about you, but I love starting new projects.
I'm a bit lazy on the finishing side of things, but new patterns get me excited and sometimes give me the boost to even finish my projects (I call those a success and I usually write up the patterns for them to share my excitement with the world).
This is the case with this fluffy shawl pattern. It was an experiment that I took with me to Romania on one of my visits.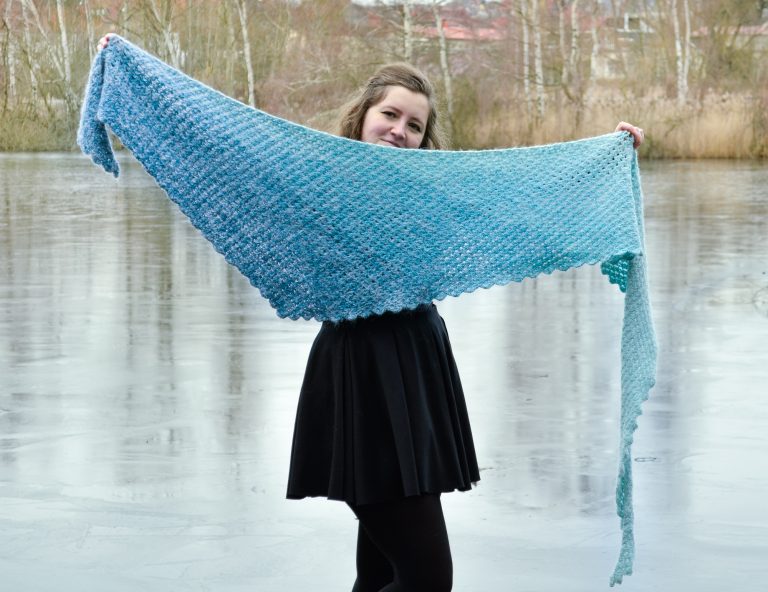 It held me entertained in the car, on the plane, in the train, on the bus, on a lounge chair at the edge of a pool, on a sinking dock at the edge of a lake, on some uncomfortable chairs during the conference and at home while relaxing and letting all of these experiences sink in.
As you can see from all the places it has been to, it's a really simple pattern that doesn't require much concentration, just like most of my patterns.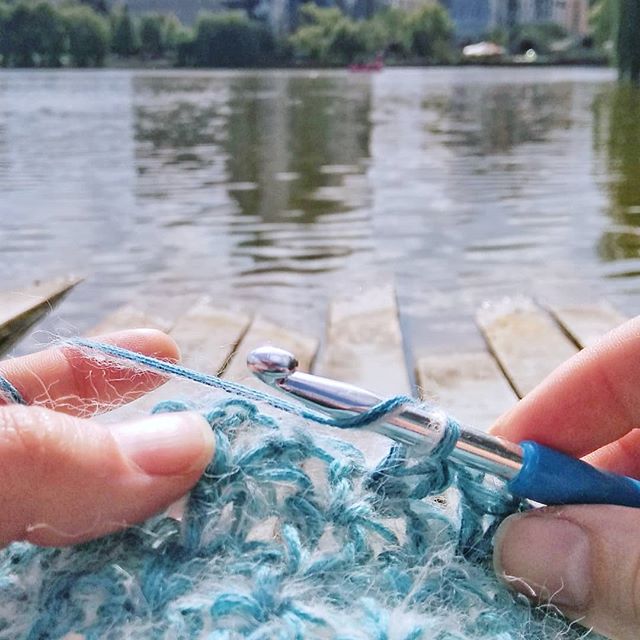 You may have noticed a theme here, with my patterns. There's no complexity in the stitches themselves and the row repeats create interesting shapes that are made to fit on your body, not in a closet, beautifully folded (I'm as big of a fan of the Marie Kondo method as the next person, but I prefer to wear my handmade clothes and accessories, rather than to keep them folded in a drawer).
As with everything in my life, function trumps aesthetic. If you need a super intricate, detailed pattern, this one is not for you.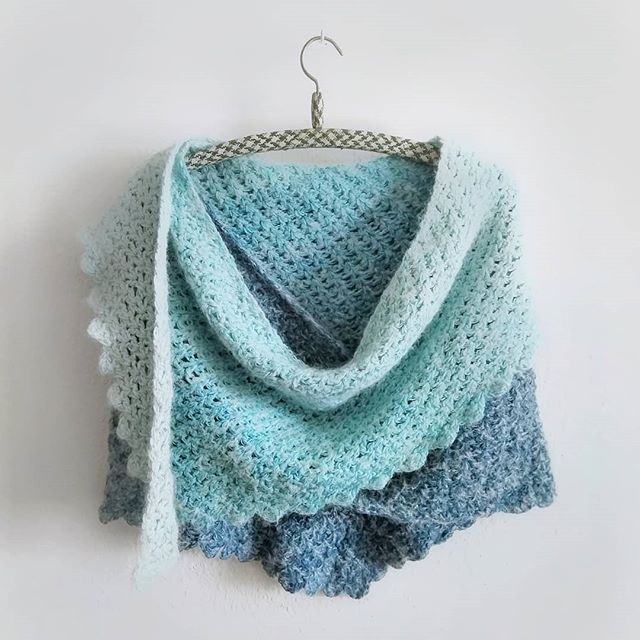 About the Tomis shawl
If you need a relaxing project that you can use as a meditation or anti-anxiety prop (more on that later) or that you can take with you on journeys, where distractions abound, or that you can simply work on in the evenings when your brain is so exhausted that you cannot be bothered with counting or simple calculations any more, but still you want to use that gorgeous yarn that you've been holding on to, waiting for the perfect project, then this pattern is for you.
Unless you don't like asymmetrical shawls because you think you can't wear them, in which case, it's your loss. There are other simple patterns to follow, with a symmetrical construction, so you can try those.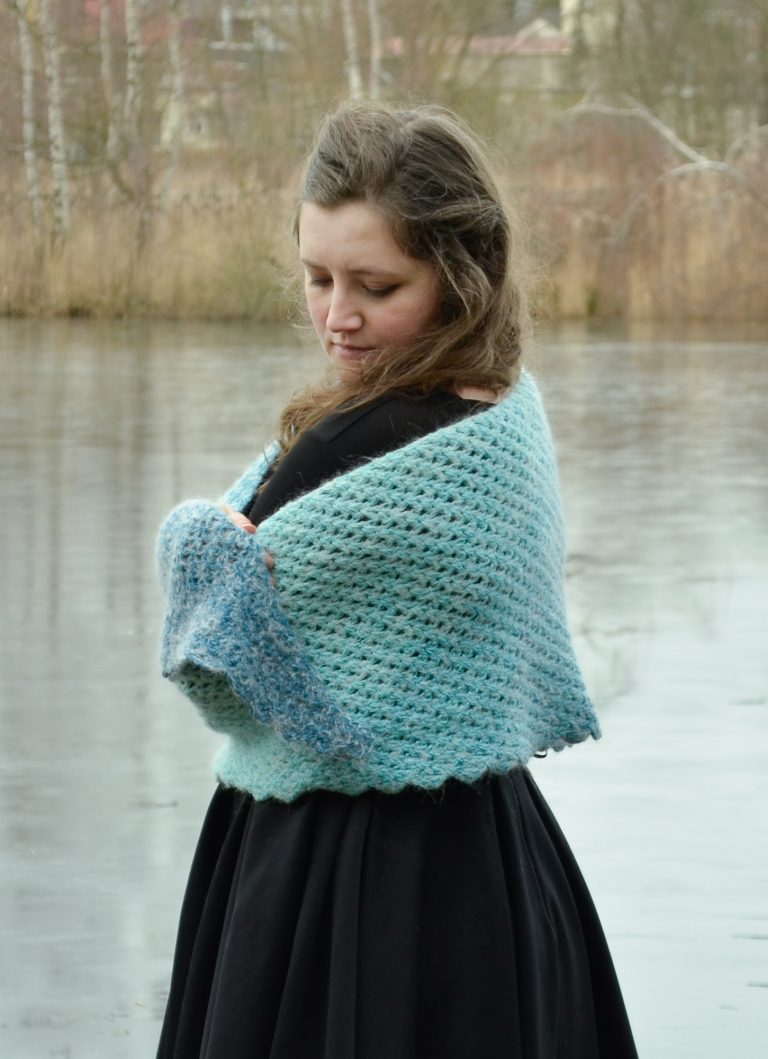 With regards to the shape, you may notice that this is not a triangle and you should not block it into a triangular shape. Please, please, do not block it with straight sides.
The curves arise from the offset increases and decreases and are very important for drape and comfort while wearing. Because of these curves, you can wrap the shawl around your shoulders twice or you can wrap it around and tie it at the side for a warm embrace.
You can also get this pattern from Ravelry here or from Etsy here.
Materials
Yarn: 3-ply or 4-ply gradient yarn, one 200 gram skein = 800 m or 875 yards (examples include Cotton Kings Twirls, Scheepjes Whirl or Skye Mandala) or choose a heavier weight yarn – yardage will depend on how large you want to make your shawl
Companion yarn: 800 meters of mohair blend yarn – 4 balls of 25 grams (at 195 m per 25 grams) – choose a color that goes with the colors of your gradient or a neutral color – skip this if you choose a heavier weight yarn as a main yarn;
Hook: 5.5 – 6 mm for gradient yarn + companion for good drape (4-4.5 mm if you skip the companion yarn) or hook that goes with your yarn if you choose a different yarn weight;
Tapestry needle and scissors for finishing up.
Tomis boomerang lace shawl video instructions
If you need some step-by-step instructions, I made a video for the first few pattern repeats, to get you started. Click on the video below to watch and follow along.
If you have any questions about this pattern, leave them in the comments or write me a message, you know I always do my best to solve any issues.
If you want to try out other patterns for gradient shawls, check out the special collection for these patterns.
I hope you enjoy this pattern.
Hugs,
Andrea