Ready for a very easy Tunisian crochet pattern? We know that gorgeous yarns need simple patterns to show them off, so that's what I've prepared for you.
Maybe you need a simple and meditative pattern to keep you grounded and calm in these stormy times, but that gorgeous yarn you've bought begs to be made into something beautiful today.
Use this super easy Tunisian crochet pattern to make a gorgeous wrap for yourself or for loved ones.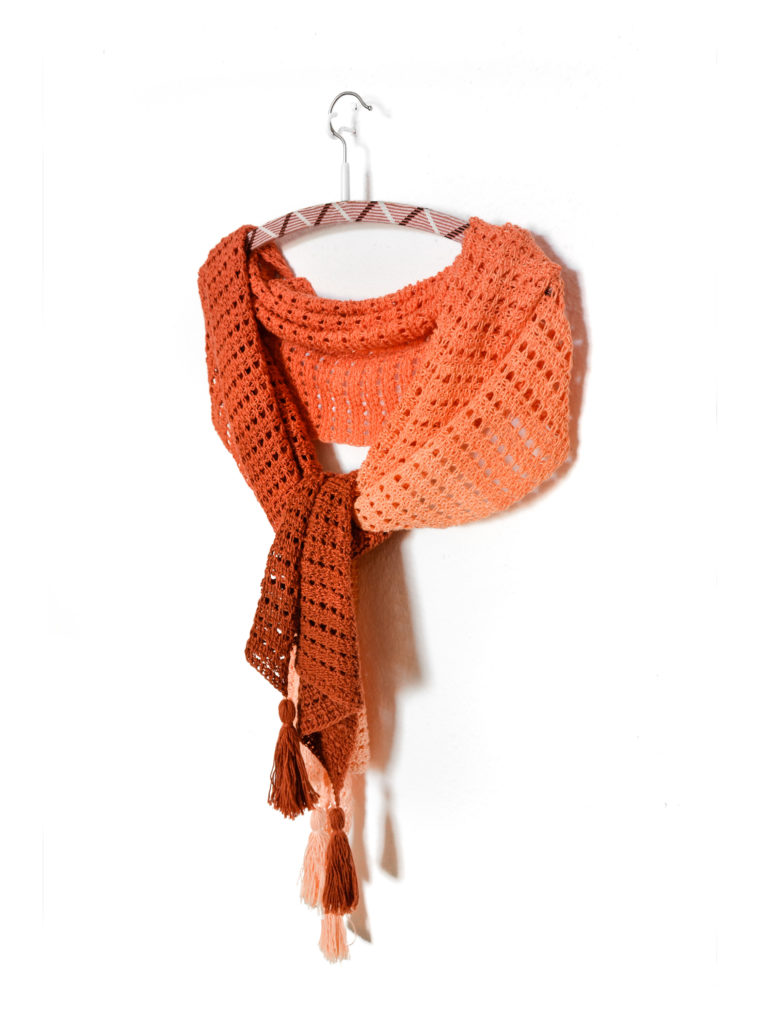 You can dress this pattern up or down. Make it in a simple white yarn and turn this into a wedding wrap. Or use a woolen, single color yarn to make a cozy winter wrap.
The easiest solution is to pick a gradient cake of twisted cotton yarn to show off that gorgeous gradient and enjoy every minute of making this beautiful wrap.
You can choose from two shapes, to make a wrap with lots of drape, or a classic wrap with very elegant lines.
What you will need for this easy Tunisian crochet pattern
Yarn The sample was made with one cake of Hobbii Twirls Deluxe yarn, colorway Koi Diamond (they have a sale now, so you should check it out – link not sponsored or affiliated). You can use this yarn in any colorway or similar twisted yarns. 1000 meters in fingering weight.
Hook Tunisian crochet hook – straight or with a cable – 5 mm thickness.
Others Scissors and tapestry needle for binding off.
How to wear your Imperial topaz wrap
This wrap comes in two versions. You can choose which one to make based on what you will use the wrap as.
You want to choose the first version if you need a very loose wrap with lots of drape.
This will tend to wrap around your shoulders and the ends will not sit together.
If you want a more rigid shape, with less drape, pick the second pattern. You could also use this pattern to make a table runner, also in cotton yarn.
You can block this wrap and it will sit in place. It will not sit as nicely on your shoulders as the other version.
It's your choice which version you choose.
In the videos I demonstrate one pattern repeat from each shape.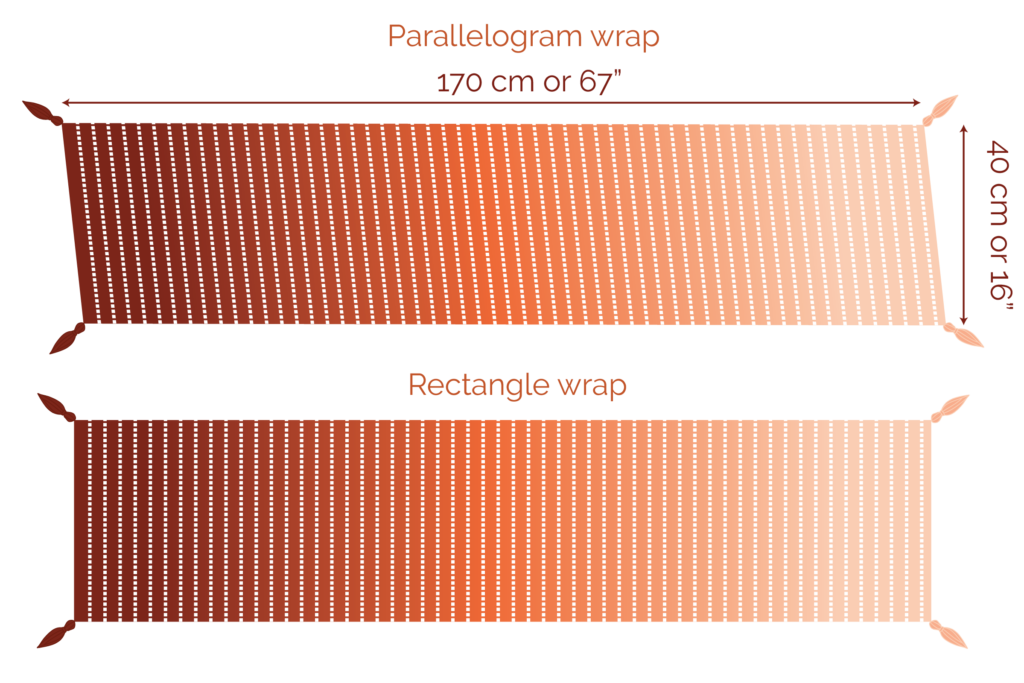 Right-handed video​
If you've never done Tunisian crochet before or are unfamiliar lace stitches in Tunisian crochet, the video will demonstrate all the stitches you need to know.
You'll learn how to make the gauge swatch for the shape you chose for your wrap and how to bind off when you're finished crocheting.
Left-handed video​
If you are left-handed, a video is even more useful, since there are not many video resources available on Tunisian crochet for left-handed crocheters.
In this video, you get the same content as in the right-handed video, but you can actually follow along with the instructions here. No mirror required.
If the video doesn't show, click here to watch it.
Other places where you can find the pattern
You'll find the Ravelry pattern page here, if you want to link your project to the pattern page.
You can then add the pattern to your queue, make a project and see what beautiful wraps others have made.
I love seeing all the beautiful projects that you create and I also love showcasing photos from your projects on the pattern page.
So don't be surprised if you get an invitation on that topic.
Here you can get the pattern on Etsy and you can store it in your account.
If you like using gradient yarns, I have a whole section with patterns made specifically for gradient yarns.
You just pick up the hook, a gradient cake and you're good to go.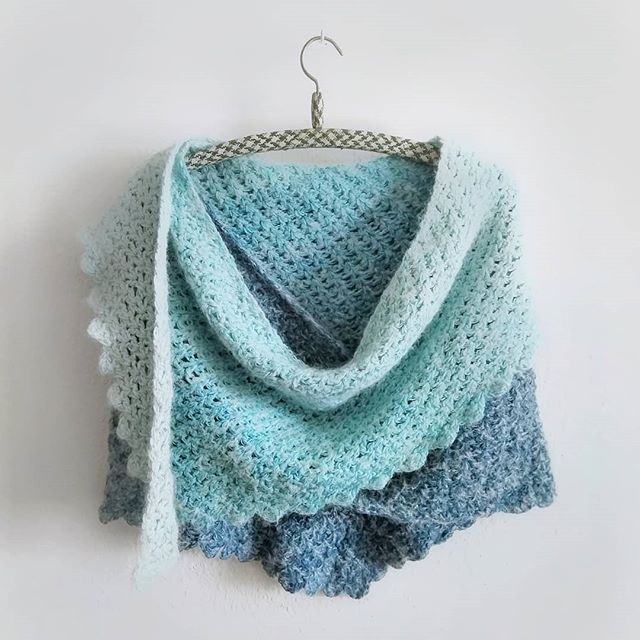 If you have any questions or suggestions, please leave them below or write me an email. I'm always happy to help.
I very much hope you'll enjoy this pattern.
Hugs,
Andrea