Tunisian crochet face scrubbies – pattern for beginners
They are pretty and there are lots of pattern for reusable face scrubbies or make-up wipes out there. Except that most of them are quite harsh on the skin because of the intrinsic nature of crochet. All crocheters are familiar with the lack of drape in crochet fabric and with the stiffness that comes with crochet stitches.
If you use puff stitches to counter this, you'll still end up with problems, since puff stitches have loose loops that can be easily pulled while washing the scrubbies, which means that they won't last very long.
Knitting is known, on the other hand, for the smoothness of knit stitches. But knitting tiny circles in the round is not much fun, especially when you don't know how to knit!
In comes Tunisian crochet to do away with all of that. It is easily worked in the round, in this case with an ordinary crochet hook. It's also really soft without sacrificing structure. In this case, it is the best of both worlds.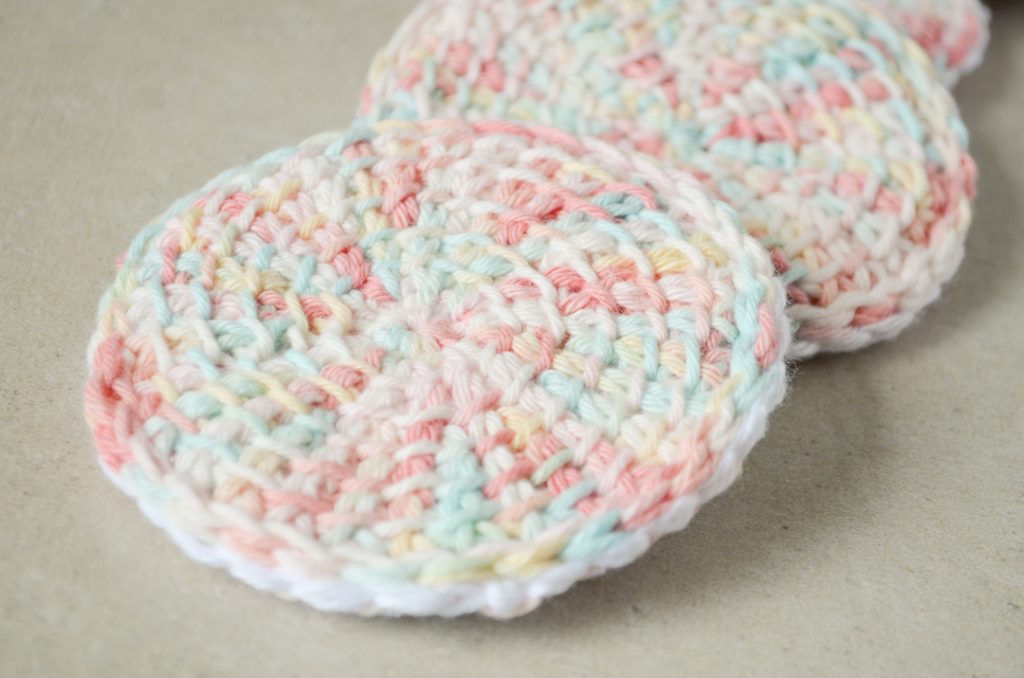 Initially I was planning to make this pattern freely available as a blog post, but it has so many photos that I decided that it would be better to release it first as a PDF file in the shop and then maybe update this blog post with all of the details.
You can use the coupon codes in the description to get the pattern for whichever price you prefer (even free), so go ahead and get the pattern.
You can also follow along with the video tutorial, if you prefer it. Click on the thumbnail to play the tutorial.
If you like this pattern, please leave a review on the product page.
If you use Ravelry, you can add it to your project queue or make a project page and link it with the pattern page, so I can see what you make.
Once you make some of these scrubbies, you will find it very easy to follow along with the next few patterns that I'm planning on releasing.
Keep close and sign up to my emails if you haven't already.
I'll see you soon.
Hugs,
Andrea